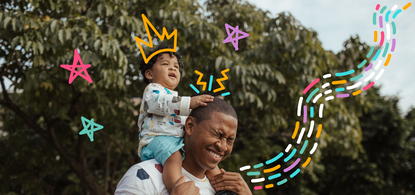 Australia is in the top five most expensive countries for child care in the world. Cost (as well as location and quality) is one of the key factors that parents consider when choosing a place for their child's care.
Luckily for us we also have a generous rebate scheme from the government, so it's not all bad news.

Child Care Subsidy 
Depending on your family income, the government will pay a percentage of your child care costs for you. The rates are nationwide and not adjusted for location.

Income Subsidy
$0 to $66,958  - 85% 
$66,958–$171,958  - 50-85% 
$171,958–$251,248  - 50% 
$251,248–$341,248  - 20-50% 
$341,248–$351,248  - 20% 
Over $351,248  - none paid 

You can use Toddle's handy calculator to determine your Child Care Subsidy.

Average costs of child care in Australia
The Department of Education's 'Child Care in Australia report' for the 2018-19 financial year highlights the average costs for different types of care.
'During the 2018-19 financial year, average weekly hours per child (excluding In Home Care) was 24.5 hours.
The average hourly child care fee for all service types (excluding In Home Care) was $9.55 in the 2018-19 financial year, reflecting an annual increase of 5.2 per cent.'

What factors affect the cost of child care?
Rent: metro rates tend to be higher due to higher costs of renting or leasing a space. 
Educators: child care workers are renumerated according to their qualifications. 
Hours: some centres charge per hour while others have a set rate for the day. The hours that you need to fit with your job will determine which centres will suit your needs.
Age of children: often you'll find that care gets cheaper as your children get older.
Provisions: some centres provide nappies and food for the children, which affects the total cost.
Regulations: such as child care ratios which outline the number of staff to children required. 
Government: the subsidies offered can affect the costs charged by centres in Australia.
Supply and demand: when waitlists are long, parents are often forced to take a spot at a centre that is more expensive, or seek care from alternative suppliers such as nannies and au pairs.

Is it worth it?
Some families need to weigh up whether the costs of child care are low enough to make it worthwhile for a parent to go to work. 
This needs to be balanced with the benefits of child care for children, such as building independence, social skills, resilience and a sense of belonging.

Your best option is to check out the pricing information on Toddle to give you an idea of fees when you're making your shortlist. Good luck!
---
---
How much does it cost to use child care?