Every centre has a story. Tell yours.
In a highly competitive and saturated world of child care, Toddle helps you be seen by the millions of parents across Australia through the most comprehensive child care finder on a mission to make parents' lives easier.
Speak to Us
Become the centre of attention
The more visible and accessible your listing is, the more likely the parents are to engage with it and submit an enquiry. We offer a smart ranking system, a high national exposure as well as targeted traffic on one of the biggest real estate websites in Australia.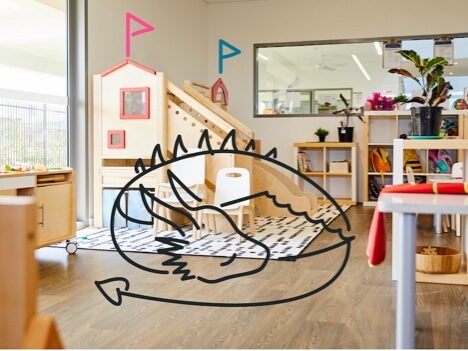 More than a listing platform
National
Exposure
---
Showcases your centre across Australia in a beautifully designed format. Even at a basic level parents have enough information to make an enquiry.
Free Basic
Listing
---
It is free to list a centre and all enquiries are free to recieve to maximise response rates.
Targeted Enquiry
Fulfilment
---
Every consumer enquiry must be responded to by the centre in a timely matter.
Brand
Awareness
---
Toddle presents your brand in a beautifully designed and considered format, making it easier for them to engage.
Value for
Money
---
We commercialise through products that maximise a centres brand as well as share of consideration and equity
Customised
Reporting
---
We provide an in-depth consumer insights and reports to help you optimise your marketing.
Targeted Enquiry
Higher exposure and visibility equals higher number of enquiries and interest in your service. The enquiries that come through Toddle are highly targeted through our focussed performance marketing and considered UX.
Making heads
or tails
of your
centre performance
We capture many aspects of visitors' behaviour when they view your page, including the number of total views and enquiries they send to your centre or how often they look for your centre's phone number.
Features
Basic
Basic +
Standard

(most popular)

Premium
Recieve Enquiries
Logo
Pictures & Photos
Video
Customisable Content
Content Created by Toddle
Performance Marketing
Search Ranking
REA Visibility
Got Questions?
Our team is here to help you find the right solution for your centre.
Ask Our Team
Partnering with the Best
Australia's No. 1 property site for real estate
1 Million

Parents with children aged between 6 weeks and 6 years

650,000

Parents who have actively searched for child care keywords

7 Million

Unique Australians each and every month
REA showcase the top 5 centres according to Toddles suburb search pages. These centres are actively put in front of nearly 7 million Australians each month
Ready to tell your story?
Explore the benefits of Australia's most comprehensive slick child care listing platform
Speak to Our Team