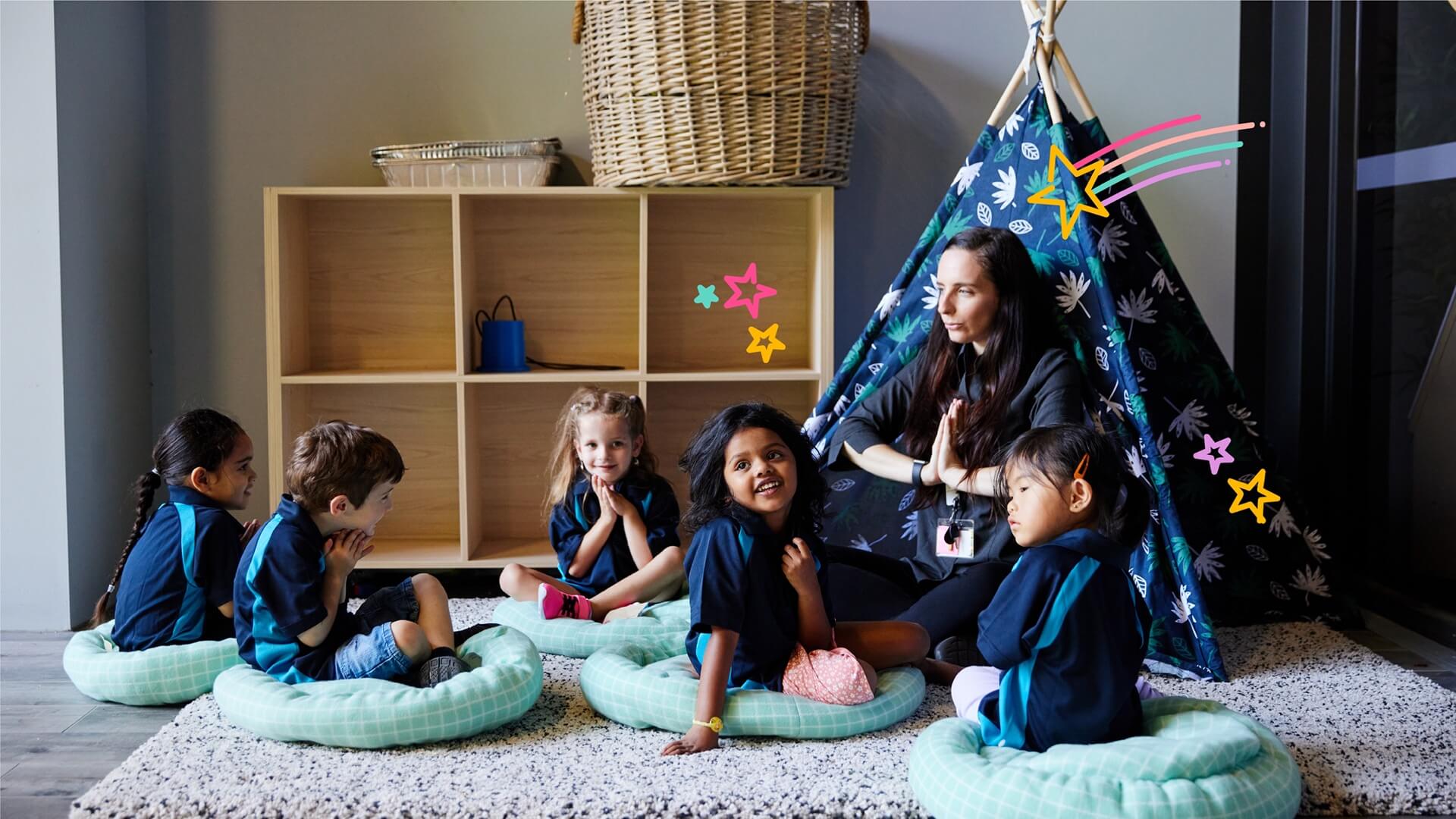 Every Australian
child care centre,
all in one place.
Taking the

hard

work out
of looking for child care.
Find the righ

t

child care
centre for your little one
.
Go Green With Morph... is live!
Our new children's book, Go Green with Morph, is now available. Teaching children to care for our wonderful world has never been easier.
Find out more
"
Very easy to use website. I was able to find the right child care so quickly.
Lauren Simpson
Melbourne
"
Really great site, easy to navigate. Made my child care search so simple.
Katy Nichols
Wollongong
"
Toddle was so helpful when moving to a new town and searching for child care.
Chris Norris
Bundaberg
Your questions answered
Toddle is your quick and simple solution to search, compare and enquire to child care centres near you! With a combined 40 years of experience in the child care space, we have the knowledge and resources to help you through your child care journey.
Does it cost me anything to use Toddle?
Toddle is a completely free resource for parents to use. All parents can browse, compare and enquire to as many child care services as they need, without any cost. Please note: once you complete your enrolment at your chosen child care centre, standard child care fees apply to that centre.
Will I pay more fees if I enquire through Toddle?
No, we guarantee that sending an enquiry through Toddle will result in the same child care fees as going direct to any child care centre.
What types of child care services are on Toddle?
Toddle provides information on over 14,000 child care centres including long day care, family day care, out of school hours care and Kindergarten/Preschool.
What happens when I send an enquiry?
Once you have sent an enquiry to one or more child care centres, the centre is notified of your interest via email. An enquiry is not a request to enrol as we believe the best way to know if a centre is right for your family is to visit in person. Once the centre has received your enquiry the centre will aim to follow up with you by phone or email within 48 hours.