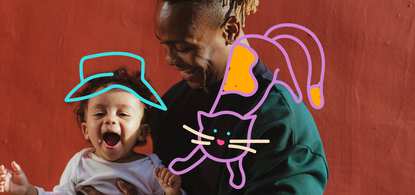 In an industry dominated by female educators, it's not very common to find male educators within a team. 
Toddle spoke to Kassandra Armstrong, the Centre Manager from Bluebird Spring Farm, in the Macarthur region of Sydney. We discuss her popular male educator Josh and the benefits of having a male educator on the team.
We also speak with Josh, to get his perspective on working in a role traditionally held by females, and for his advice for other young men looking to work in this field. 
Creating a diverse team of educators
When Kassandra was looking to expand her team, she went looking for the best in the industry. 'We definitely welcomed passionate Educators, but having a male Educator on our Team provides another perspective for the Children,' she explains.
'Josh is such a wonderful influence for our Children, especially those who may not have a male role model currently in their life.'
While they don't have specific targets or ratios for gender in the centre, Kassandra says that having Josh on the team creates a nice balance from the mostly female energy. Josh agrees that having a good mix of people is the best philosophy for a centre.
'Having a balance of Educators allows the Children to gain a more holistic view of Education,' explains Josh. 'So having more Educators from different walks of life is great, inclusive of different cultural backgrounds and yes, that could mean more male Educators.' 
'This is definitely a female-dominated industry.' 
'We would definitely welcome more passionate male Educators in our Centre,' Kassandra explains. 'When we put our feelers out for Educators though, we do not target specifics – we just want to find the perfect Educator for the role.'
Benefits of male educators in the child care setting
For Kassandra, there are many benefits to having a male on her team. 'Helping to build relationships with and feel more confident around males is of huge benefit to the Children,' she shares.
'As they head to school they will find many male Teachers, so Early Education should be no different. 
We find many of the Children who may not have a male presence or role model in their lives will gravitate to Josh. We believe it is so important to have a diverse team, from all angles.'
Josh explains that although he has his own ideas and a different perspective to his female colleagues, being male isn't the main focus. 
'It all comes down to ANY Educator's philosophies, values and approaches to Children. Each Educator will provide a different perspective to our Team based on their unique experiences.
My experiences encompass growing up within a male based household – I understand how important it is to be both a strong male role model, but also how to help Children through their social and emotional needs.' 
Feedback from parents and children 
'Our Families love Josh,' says Kassandra, 'he is definitely very popular among the community.  You can always find him reading stories and singing songs with the Children.
Josh is the Educator the Children all ask for as they arrive! He always communicates with the Children on their level and he displays so much respect for each of them. 
They are forever wanting him to join in their play, plus Josh always has the best sensory experiences set up for them!' 
Josh laughs when he explains that the children often want him to play the role of 'the prince' when they are taking part in dramatic play. Of course, he is happy to oblige.
New ideas and perspectives 
Having a male Educator has meant that Kassandra can enjoy some new ideas and interesting perspectives. 'Josh has a passion for our Aboriginal Community & Background,' explains Kassandra. 
'He is really passionate about teaching Children about Aboriginal culture. His interactions with our Children, families and team are really fantastic and this leaves people feeling confident and supported when leaving their Children at Bluebird Spring Farm.'
Advice for other young men looking to work in Early Education
Coming from a large family, Josh was often surrounded by younger children when he was growing up. 
With his mother working as an Early Childhood Educator, Josh explained that this was most likely what inspired him to join the Early Education sector.
'Do not let the stigma of a female-dominated industry stop you from pursuing your passion,' says Josh, when asked about his advice for other young men looking to work in child care.
'When you are in the industry, the care you provide and the joy you get from the Children far outweighs this,' he says. 'Be the one to buck the curve!'
You can find out more about Bluebird Spring Farm here, or find child care in your area by visiting Toddle.
---
---
What it's like to be a male educator in the female-dominated child care industry