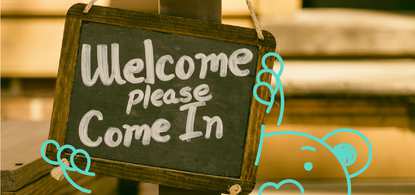 Working Australian parents are still eligible for free child care, but what if you don't have your child enrolled yet, or your current centre is not currently operating as normal? 
Many centres have restricted access to new or additional enrolments while the Relief Package is in place, so if you are an essential worker or working parent you might feel confused about what to do to take up the government's offer.
This is where Toddle can help. With access to every child care centre in Australia, parents can access the user-friendly Toddle listings to find centres in their area. 
Toddle spoke to Dr Lesley Jones from Lifelong Learning Centres about what their 148 centres across Australia are doing to help during this challenging time. Dr Jones is the Senior Advisor Pedagogy and Practice from Lifelong Learning Centres. 
'There has never been a more challenging time for Australian families,' says Dr Jones, 'which is why our Lifelong Learning Centres community has gone above and beyond to support them by continuing to provide access to high quality early education and care for all children'
'We're thrilled to be currently accepting new enrolments while child care is free for families,' she said.

It's business as usual
With parents, children and educators top of mind, there have been no temporary closures of the Lifelong Learning Centres, no reduced hours and no limited days. 
'We have continued to employ every single one of our early childhood teachers and permanent educators through this period,' explains Dr Jones, 'to ensure we offer children continued care with the educators they know and love.'
For enrolled families, this means that they can enjoy the care their children are used to, without unfamiliar staff or changes to the routine.
For parents that are looking for a place to enrol their children, it's comforting to know that there are centres available to allow them to work to support their families.
'For Kindergarten and Preschool students around Australia, this year really does count, and our teachers are running these programs as normal,' stated Dr Jones.

Taking new enrollments
'Since the Early Childhood Education and Care Relief Package started on 6 April, we have been able to offer free child care to the children of essential workers, vulnerable children, and welcome our enrolled families back to us.'
'Every one of our 148 Lifelong Learning Centres is currently taking new enrolments. We are operating as normal, and welcoming new families.'
Putting health and hygiene first
Lifelong Learning Centres understand that health and safety is every family's top priority. 
'Our response to COVID-19 has included mandatory temperature checks, pick up and drop off zones, updated educator training and appropriate management of social distancing within child care settings,' says Dr Jones.
Dr Jones says that some children have chosen to stay at home or been required to isolate themselves due to underlying health conditions. For these children, the learning hasn't stopped and the educators have been able to offer support through their online program Lifelong Learning @ Home.
'For our enrolled children who are isolating at home, our centres have remained completely connected with them - through our Lifelong Learning at Home program,' Dr Jones explains. 
'They have also conducted Zoom sessions, Facetime classes and remained in touch with parents via Storypark. Our Lifelong Learning Centres YouTube channel has also grown in popularity, especially the Story Time playlist, featuring our educators reading stories.'
Parents can also access downloadable activities and personalised ideas for little ones at home from the 'Families' tab on the Lifelong Learning Centres homepage. Find even more free activities and ebooks on the Toddle site. 

Lifelong Learning Centres include brands such as: 
A Step Ahead Early Learning 
Abacus Child Care Centre
ASILO Bilingual Childcare and Learning Centre
Aussie Kindies Early Learning
Bambini Early Childhood Development 
Gumtree Cottage
Henley Long Day Care Centre
Kids Academy Early Learning Centres
Kindy Kapers Wakerley
Kids Inn
Milestones Early Learning Centres
Papilio Early Learning
Premier Early Learning Centres
School Mates
Tadpoles Early Learning Centres
TLC Childcare
Here are some of Toddle's favourite Lifelong Learning Centre listings! 
Papilio Early Learning Spring Hill
At Papilio Early Learning Spring Hill you'll find the early education and child care your child needs to reach their full potential. Even before your child starts attending, Papilio welcomes you to attend free 'Stay and Play' dates to get to know our centre and educators.
View centre page
Tadpoles Early Learning Brisbane Airport
Tadpoles provides a safe, supportive place for your child's self-identity and awareness to grow. We pride ourselves on the relationships we form with our children, families and the wider community.
View centre page
Milestones Early Learning Ringwood
Their welcoming, nurturing environment is designed to stimulate children's curiosity and confidence - every day is a new learning opportunity. We encourage a healthy mindset and habits from a young age.
View centre page
Contact the centre to secure your place
Lifelong Learning Centres are a community of child care centres, with 148 long day care, kindergarten and preschool centres nationally. Head to the Toddle search page and find the Lifelong Learning Centres in your area. They're open for business and taking enrollments now.
---
---
These child care centres are open for business and taking new enrolments