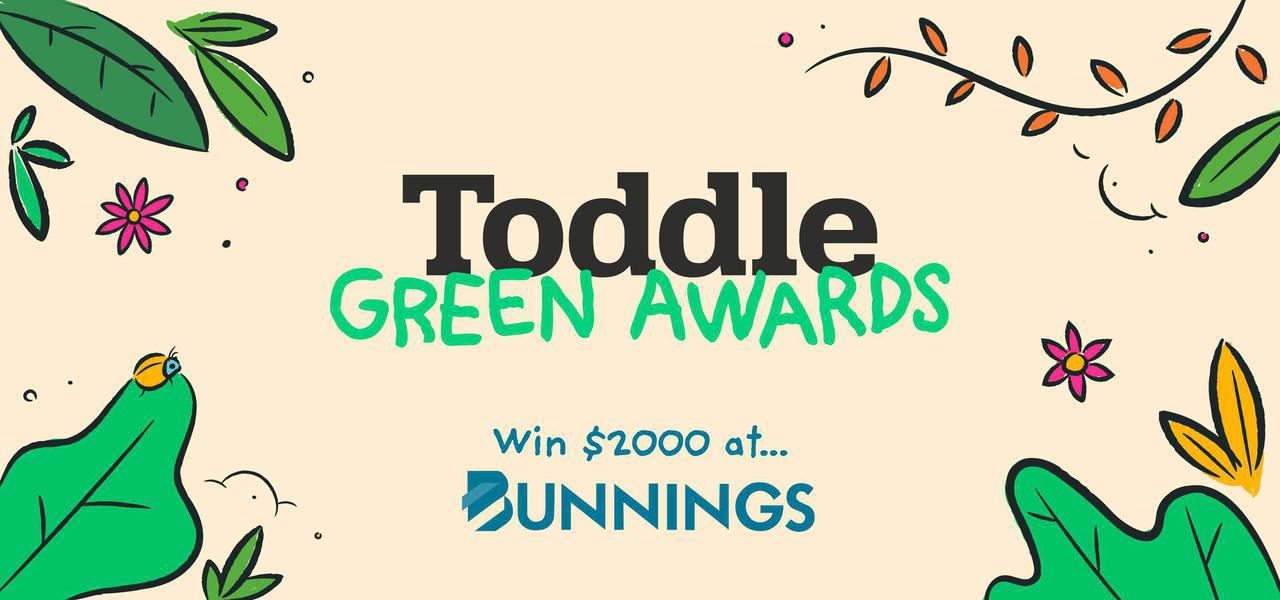 Just in time for World Environment Day on June 5th 2021, Australia's most trusted child care comparison site Toddle is strengthening our commitment to a more sustainable future. Loved by parents for its ease of use and access to up to date information, Toddle is pleased to announce our new campaign focused on ways we can all 'go green.'
We are launching a sustainability focused campaign with a new charity partnership, a brand new storybook, and a competition to find Australia's greenest child care centre. 
We want to educate children about how they can 'go green' in their everyday lives, and show them that small changes can make a big difference. 
Toddle partners with Millennium Kids
Toddle is pleased to announce our partnership with Millennium Kids. Millennium Kids is a not-for-profit organisation that helps schools and community groups collaborate on projects that help the environment. 
With so many families wanting to raise children with greater awareness of the environment, and many Australian child care centres committing to practices that support a greener future, we feel that this charity is a great one to support as it benefits everyone.
Australia's greenest child care centre
As Australia's most trusted child care comparison site, Toddle has many insights into what parents are looking for when they search for care for their little ones. Sustainability programs are becoming more and more common in centres (and are popular with parents), with children learning that their actions can have a big impact.
A key part of our new partnership with Millennium Kids is the Toddle Green Awards, which will highlight the amazing things that child care centres are doing in the area of sustainability. Centres can enter for their chance to win terrific prizes, including a $2,000 Bunnings voucher. 
If your little one's child care centre is doing great things in terms of sustainability, why not encourage them to enter? It might be an innovative recycling project, a paddock to plate nutrition program, a new veggie garden, a worm farm, or installation of solar panels. Small changes can make a big difference, and we want to celebrate that.
New Toddle sustainability themed storybook
To bring the sustainability message home to children, Toddle has written a storybook called 'Go Green with Morph' featuring our friendly Little Monsters characters. 
Morph is Toddle's green Little Monster, a colour that children associate with the environment and sustainability. Morph is the hero of the story, and shows his friends how to be 'green' by picking up rubbish, recycling, saving water and planting seeds. Using bright and colourful illustrations and an engaging rhyme, children will learn about all the ways that they can help the environment, starting today. 
Stay tuned for more information, as we will be launching a fantastic animated video of the book on social media in the coming weeks (featuring a celebrity narrator!).  There will also be a Toddle shop, where parents can purchase the book and other resources (like stickers, posters and cress kits) - with all proceeds going to our charity partner, Millennium Kids. 
The Toddle Promise 
As Australia's most trusted child care comparison site, our goal is to be a force for positive change. We are committed to supporting children, parents and child care centres to have a positive impact.
Toddle promises to use our platform to bring child care centres and families together by sharing information and resources that will educate children about the small steps they can take to create a better world.
How is Toddle bringing this promise to life?
Helping families make their child care shortlist with all of the information in one place, such as fees, available days, and even sustainability programs through the Toddle comparison site.
Sharing resources that teach little ones how to save water, reduce their energy use, and keep Australia beautiful.
Providing optional resources for parents on our website (coming soon!) where the proceeds go to support our charity partner, Millennium Kids.
Millennium Kids CEO Catrina-Luz Aniere says, 'If we teach children early about the foundations of living a sustainable life, they can make a significant difference and pass it on to others.'
Toddle Founder and CEO, Arthur Charlaftis said, 'We're really excited to partner with Millennium Kids and work with child care centres to create a program that can help educate children on leading a better tomorrow. Developing resources in our Go Green with Morph storybook as well as launching initiatives in our Green Awards, is Toddle's own unique way of contributing and instilling sustainable practises in our little ones.'
With every child care centre in Australia on our comparison site, Toddle can help to make finding child care easier. All the information you need is presented in an unbiased way, including ratings, reviews, testimonials, fees, current availability, photos and videos, tour booking enquiries, and more. And it's free to use, no catches.
Start your search for child care here with Australia's most trusted child care comparison site, Toddle.
---
---
3 ways that Toddle is teaching children to live a 'greener' life