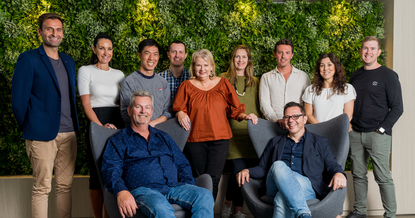 Toddle is pleased to announce the acquisition of Care for Kids, Australia's strongest and most recognised child care platform. Together, the two brands have become Australia's largest destination for child care search with well over 3 million visits each year.
The acquisition was announced yesterday. Toddle founder and CEO and former realestate.com.au COO, Arthur Charlaftis, along with wife Effie, child care centre owner-operator, were able to give some background to the reasons for the acquisition. 
"We've seen the evolution of consumer search habits and patterns evolve in other industries, which is evident in the consumer demand for aggregator sites such as Compare the Market, Carsales and iSelect. Australian parents have been asking for the same thing, which is why today's announcement is so exciting. We know that finding the right child care can be a stressful process and our goal is to support parents in their journey by making this process easier and more transparent".
For child care centres, the acquisition will see Toddle's innovation in child care technology and user experience join forces with the market dominance of Australia's strongest and most recognised search platform in Care for Kids. 
Child care centres that promote themselves on Toddle will enjoy these key benefits from the acquisition: 
Exposure on Australia's largest search and compare platform;
More than three million visits from Australian parents each year;
Number one Google ranking across Australian suburbs;
Syndications and partnership with leading Australian consumer brands including realestate.com.au listing partnership;
A marketing leading executive team and board with extensive digital, finance and childcare experience.
For parents using the Toddle site to find child care, they can feel assured that they are getting the best and most up to date information to make what can be a difficult task easier. Having the technology to allow parents to read reviews, view menus, see what programs are on offer, watch videos and view photos of the centres makes the process run much more smoothly than the traditional piecemeal approach.
Care for Kids founders Roxanne and Mark Elliott say that they are delighted with the acquisition. 
"When you spend nearly two decades building a business from the ground up, it takes a special partnership offering to make you feel comfortable co-parenting your baby. And we couldn't be more excited by Toddle and the opportunities it offers our Care for Kids community".
So where to from here for Toddle? CEO Arthur Charlaftis explains, "With further partnership plans in the near future and a longer-term vision for global expansion, our mission is to become the number one destination for parents selecting child care and child related services and products".
Want to get your child care centre in front of millions of Aussie parents? 
You can view the full press release about the acquisition here.
---
---
Toddle Acquires Care For Kids To Create Australia's Largest Child Care Search Platform