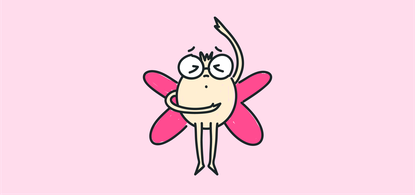 You'll be seeing a bit more of these six Little Monsters around Toddle HQ. 
They're joining the family to help us bring you the latest news and information about child care in Australia.
Who are the Little Monsters?
There's Morph, who's wild, tenacious, and super slimy. This guy leaves a mess wherever he goes!
Ovis is our yellow friend from the sea. He's sensitive, shy and careful. You can only see him when he dares to pop his head above the water. 
Trixie got her name because she's such a trickster, and brings joy wherever she goes. Her long arms are always looking for someone to tickle.
Dotty is the only Little Monster with wings, which she uses to flit around here, there and everywhere. 
Jampa might seem scary at first glance, but is really the most caring and thoughtful monster you'll ever meet. 
Fink is the most intelligent monster that ever lived - just look at the size of that brain! 
Can you guess who is who?
Why were the Little Monsters created?
Every child is unique and has a different way of interacting with the world. Their personalities take shape early on and influence their behaviours, thoughts, feelings and choices. 
Although children can exhibit multiple personality traits, one is usually more dominant and every parent can see how it takes shape in their child's everyday reactions and motivations. 
Parents, especially those with multiple children, know how important it is to tailor their parenting style to meet these specific traits that develop as a child grows. They know how quickly their child can transform into a 'little monster' if they get this wrong.
It is no surprise then that of equal importance is placing them in the right environment. Here at Toddle we have worked tirelessly to create a platform that helps parents find the best care centre to meet a child's specific needs. We are now the easiest and most complete way to discover, compare and enquire on the best child care centre near you.
Our brand focuses on helping parents find the right child care centre for their own little monster. Whether they are a sensitive soul, a practical joker, or a little bit wild and messy – our brand includes a series of monster mascots that represent the best of our children. 
These six colourful characters will be the 'face' of our Toddle brand. They'll deliver messages on our website, on our advertising, and when we chat to the thousands of child care centres around Australia.
About Toddle
Toddle is a game changing child care centre comparison website allowing parents to search, discover and enquire in the one helpful location. Toddle takes the guesswork out of what can be a stressful process for parents, aggregating options and presenting the truth in an understandable and engaging way. Toddle has access to data from every Australian child care centre, allowing us to offer neutral recommendations based on your unique needs to make a more informed decision on the best child care centre for your little one. 
---
---
Introducing our little friends, the Little Monsters