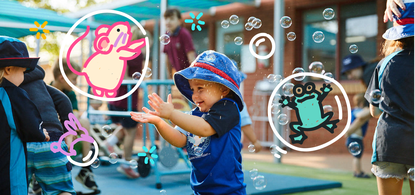 With parents currently able to use child care at no cost, many Australian families are on the hunt for child care vacancies.
The thought of searching online and then calling every child care centre in your area to find out whether they have vacancies probably doesn't fill you with enthusiasm.
The hard work has been done for you
There is an easier way though, and it's fast, free and simple. At Toddle, we've done all the running around so that you don't have to.
With all of the child care centres in Australia in one place, you can simply type in your suburb and find all of the centres in your area - you can view them as a list or on the interactive map.
View up to date vacancies for each centre 
The best part? Each centre has shared it's up-to-the-minute availabilities with Toddle. 
So you can see at a glance, for each age group, whether the centre you've got your eye on has vacancies right now.
It's as easy as it sounds
When Christine moved from Sydney to Wollongong recently, she had no idea where to start looking for child care for her two-year-old. 
'I had no friends to ask for recommendations, and the centres that I found online had no information about fees or vacancies. I felt like I had a huge job ahead of me. 
I'm currently pregnant with my second child, due in 8 weeks, so I wanted to get this sorted out quickly so that I wouldn't have to worry later.'
Trying out the free service
Christine jumped at the chance to try Toddle for her child care search. 'The fact that it's a fast and free service for parents was a huge plus for me. 
I typed in my suburb, found some centres I liked the look of, checked their availability and made contact through Toddle's one-click service which allowed me to book tours at each one. 
I fell in love with one centre and booked my daughter in on the spot. A job that would have taken hours of leg work by me took me literally minutes with Toddle.'

Try it for yourself
Want to find out for yourself which centres have vacancies right now? Type your suburb into Toddle and see all the information that you need in one place. 
We've got every town and suburb from Adelaide to Zetland, and everywhere in between.
---
---
How do I find child care centres in Australia with vacancies right now?