About YMCA Dakabin Outside School Hours Care
YMCA Dakabin OSHC is situated at Dakabin State Primary School. YMCA of Brisbane commenced management of the Dakabin service January 2016.

The Dakabin OSHC staff team is comprised of a permanent Coordinator, Sami; an assistant Liam, and a number of dedicated casual assistants. All staff hold a current Blue Card and First Aid Certificate. Most team members hold or are studying towards a childcare, education or sport and recreation qualification. All staff have participated in the YMCA of Brisbane's Safeguarding Children and Young People Policy training. YMCA OSHC staff understand the need to be caring and professional at all times while maintaining a sense of fun.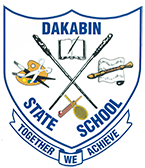 Getting to YMCA Dakabin Outside School Hours Care
Dakabin State School Sheaves Road, Kallangur
Opening hours
Temporarily closed
YMCA Dakabin Outside School Hours Care Reviews
Kel Maree - almost 2 years ago

Dakabin is the most unprofessional school with a Principle who is not only maniplulaitive towards students and parents but who insults and abuses parents in front of students! Has absolutely no regard for children with any intellectual impairement! Has physically restrained my child on numerous occasions without authority and continues to lead and run a school! Very distinctive proof of why there are no school fees, this is clearly a very low budget school. Teachers have mini skirts on and parents and students are not supported and abused by the principle! And not only my opinion but the opinion of others when your family Psychologist is aware of her name because she has a monstourous rapport with children and people on genetal!!!

Lisa Petersen - about 2 years ago

Violets doing so well at her new school.
ACECQA nqs rating
Meeting NQS
Kallangur suburb information
Centres near YMCA Dakabin Outside School Hours Care