About Wandin North PS OSHC - Extend
Welcome To Wandin North Primary School
My aim is to give you an insight into our wonderful school. It's an honour to be the Principal of Wandin North Primary because of the high levels of academic achievement and the excellent reputation for the care and nurture we provide all children at our school.

Wandin North Primary School provides a safe and secure learning environment in which students are empowered to take risks with their learning. We set high expectation for all students to develop their ability to think strategically using multiple strategies.

Students will be included in strong, trusting relationships based on mutual respect, whereby they seek to understand each other's interests, likes and dislikes. Student profiles are built for each student to guide our planning and the 'next steps' for them as successful learners.

Students strive to achieve high academic outcomes through the use of higher order and critical thinking skills, problem solving and self-assessment of their strengths. Together with teachers, they will identify their individual learning goals. Teachers will collaborate with Parents to ensure a consistent and individualised approach to learning for each student.

Our school community will use Growth Mindset language to encourage students to believe that they are capable of learning anything. With effort, mistakes, trying again and taking risks with their thinking, our students will be lifelong learners.

To learn more about our school, we recommend starting with our online video tour. We have professionally produced dozens of videos that give you the opportunity to meet me, our teachers, some students, current parents, learn about our curriculum opportunities, tips to a smooth transition into school and so much more.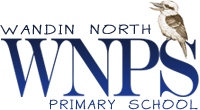 Getting to Wandin North PS OSHC - Extend
220 Warburton Highway, Wandin North
Wandin North PS OSHC - Extend Reviews
Kyah Grace - 8 months ago

Best primary school ever! and I should know cause I go/went there!

Best primary school ever! and I should know cause I go/went there!
ACECQA nqs rating
Meeting NQS
Wandin North suburb information