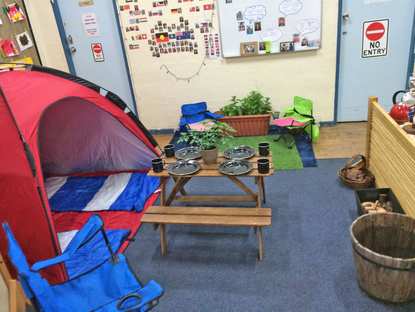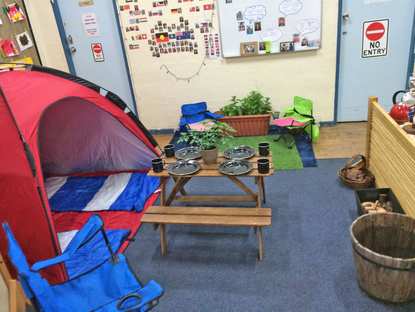 Tregear Presbyterian Preschool Kindergarten
About Tregear Presbyterian Preschool Kindergarten
Our Philosophy
Children
We believe that children are unique and inquisitive individuals who work and develop at their own pace. They are valued and important regardless of their race, culture, religion, gender, family structure and socio-economic background. They are active, capable and competent participants in their learning. They draw upon their family's culture to actively pursue their education.
Learning Environment
We provide a learning environment that is warm, welcoming, safe, caring and flexible so that children's interests are met. We provide stimulating and challenging surroundings to encourage creativity, exploration, investigation, independence and decision-making, thus promoting a rich culture of play and learning.
Staff
All members of our staff are qualified and experienced. They are all treated with dignity and respect and given professional development training, mentoring and nurturing. Our staff is also given a safe, professional and well-supported workplace to ensure that they maintain and enhance their high-level skills.
Families
The families of the children under our care are valued, welcomed and respected as the first and most influential educators of their children. We will strive to work collaboratively with them to assist in the development of their children and ensure that the curriculum is meaningful for each child.
Tregear Presbyterian Preschool aims to build positive and trusting relationships with families by accepting their situation and encouraging their involvement in children's education. This is done to promote consistency between home and the centre.
As a part of the "extended family," our staff members are partners in developing, educating and nurturing your children. We embrace and support vulnerable families so their children with special needs will be able to access and participate in quality early education and care.
Community
Building collaborative partnerships within our community, we actively communicate with various people and are responsive in the provision of services. We work as partners in early childhood education with agencies and organisations.
Our preschool also collaborates with other early childhood centres and groups. These include health providers, tertiary institutions, government departments and financial supporters to ensure that the children receive education and care that are comprehensive, high-quality and holistic.
Curriculum
Our curriculum encompasses the Early Years Learning Framework for Australia. We aim to achieve the five learning outcomes which inevitably help each child form their identity through "Belonging, Being and Becoming."
Belonging is the concept of feeling included, welcome and connected to what is going on around them. We openly welcome and accept the diversity of the different cultures, backgrounds and beliefs that exist in our centre. This helps all families and children think, "this is a place where I can belong."
Being is the concept of childhood which is a time of joy, wonder and exploration rather than one of pressure, haste and stress. Our program aims to provide children with the time and space to explore and engage their surroundings, develop deep and satisfying relationships as well as to simply enjoy themselves.
Becoming is the concept of our educators helping children reach their potential. Preparing for the future is not only our aim; it is a part of our role. We strive to expose children to a whole range of experiences, ideas and ways of doing things to help give them an understanding of those possibilities. Our team helps children believe that they can be anything that they want to be.
Availability & Fees
Waitlist
Reviews for Tregear Presbyterian Preschool Kindergarten
Location of Tregear Presbyterian Preschool Kindergarten
117 Ellsworth Drive, Tregear
Are you a child care centre? Chat to one of our product specialists to find out more
Claim Your Listing
Centres near Tregear Presbyterian Preschool Kindergarten
There are 2 centres nearby that Toddle recommends, with Bluebird Early Education St Marys being our top recommendation.