About ToBeMe Early Learning - Five Dock
Walk into this centre and you'll feel excited by the possibilities for your child. The company's goal is to spark a love of learning, and they do that with a fresh, modern approach of 'campus-style' learning in an architecturally designed space.

The children are given access to different rooms for focused learning, to get them used to the school environment. There's a library, an art space, construction room, a gymnasium, a music room and even a LEGO room.

Outside, the children can enjoy the rooftop garden with real grass, play equipment, chickens and worm farm. A dining area brings them together for meals.

Open from 7.00am until 6.00pm, the centre cares for children from 6 weeks to 6 years.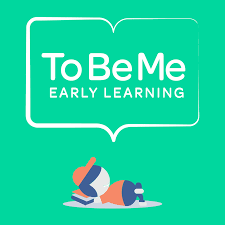 What ToBeMe Five Dock Offer
All meals and snacks
Sport and fitness classes
Music lessons
Technology program
Italian language program
Chicken and worm farm
Getting to ToBeMe Early Learning - Five Dock
25-27 Spencer Street, Five Dock
Opening hours
MONDAY - FRIDAY
7:00AM - 6:00PM
ToBeMe Early Learning - Five Dock Reviews
Bianca Teresa Reis - 3 months ago

We have two kids at this daycare and really love it. The teachers are incredibly interested in our kids and it shows. There is a lead teacher in each room and other teachers who support. They have all built personal connections with them and our kids love them, talk about them when we're not there and hug them when they see them! The activities they do all day are very creative, fun and varied and educational in a relaxed toddler appropriate way. The facilities, many rooms and play areas makes it extra fun for them and keeps them interested. They get fed very well, and we see a menu for what they eat every meal. The communication with us as parents is one of their biggest strengths. We get calls if anything out of the ordinary, and all the staff know the parents names' too. Very impressive, we love tobeme five dock!!

Great location, accessible parking, friendly educators, professional management team and amazing facilities. The outdoor rooftop is outstanding. My son has learnt so much I have picked up extra days. Visit the Centre for yourself and you will be extremely impressed!
ACECQA nqs rating
Provisional - Not yet assessed