About The Basin OSHClub
Welcome to OSHClub Before School, After School & Vacation Care provider. OSHClub works in partnership with The Basin Primary School to provide Outside School Hours Care (OSHC) services to the school community. We pride ourselves on providing children with a fun, learning experience. From exciting activities and healthy, nutritious food, to caring, motivated team members, the service meets all your children's needs.

We provide fun activities for all ages including arts and craft, games, sports, drama, board games, dress ups and fun with friends. On request from parents, children can also participate in homework club. The service provides breakfast at Before School Care and afternoon tea at After School Care. Children can also participate in cooking activities.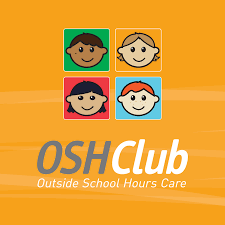 Getting to The Basin OSHClub
1202-1204 Mountain Highway, The Basin
Opening hours
Temporarily closed
The Basin OSHClub Reviews
David Smith - about 2 months ago

The school is wonderful! My daughter goes there and everyday she comes back enlightened with her day! The daily planner includes lots of activities, all inspiring and diverse! There are also may extra-curricular activities such as Chess Club, dancing Competition, Wakkakiri, and many other comps and clubs!

Edogawa Conan - about 2 months ago

This school is arguably outstanding! The sporting curriculum is very flexible and includes all sorts of activities such as basketball, soccer, football, etc The learning program is also very balanced, sessions of each skill is very well mixed in the daily timetable.
ACECQA nqs rating
Meeting NQS
The Basin suburb information
Centres near The Basin OSHClub