About Shinetime Early Learning Center PTY LTD
Children learn from birth and their learning and development at each stage of life forms the foundation for the next. During the period from birth to eight years, children experience more rapid brain development and acquire more skills and knowledge than in any other period in their lives. By the time they enter school, children have already developed key communication, learning and thinking skills; learned to build and maintain relationships; and formed a strong sense of their own identity. These skills and knowledge are the foundation for learning at school, and for lifelong learning.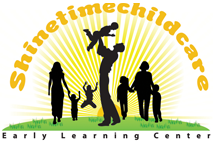 Getting to Shinetime Early Learning Center PTY LTD
1a Foam St, Elwood
Opening hours
MONDAY - FRIDAY
7:30AM - 6:00PM
Shinetime Early Learning Center PTY LTD Reviews
Swati Panjeta - about 2 months ago

Best early child learning centre with co-operative and professional level staff. This place exactly for which you are looking. It has amazing program for children. The educational programs are engaging, informative and have lots of fun. All staff understands their responsibility for the children. The staff is very responsible for the progress and development of the kids. I love the place and i would like to recommend to the parents to jump their kid in Asap.

Penelope Spry - about 2 months ago

Our daughter is new to Shinetime this year but we have had a wonderful experience so far. The centre is small with a higher number of carers than usual so our daughter has had lots of one-on-one support and TLC while adjusting to a new environment/learning to be away from Mum and Dad! The carers are all very friendly and experienced, additionally there is a focus on education and learning experiences. Our daughter enjoys the yummy chef meals. The centre is a great size with a good indoor/outdoor area for rainy days. We feel very lucky to be able to send our daughter to Shinetime!
ACECQA nqs rating
Working Towards NQS
Elwood suburb information
Centres near Shinetime Early Learning Center PTY LTD