About Salisbury Child Care Centre
The objectives of the Association are –

to promote the welfare and care of children and families within the neighbouring community and to provide quality child care geared to the needs of the community;
To provide a secure, loving and stimulating environment to enhance the individual developmental needs of each child;
to provide childcare that is non-institutionalised, culturally relevant and able to offer continuity between the home and the service for the child and parent or legally appointed guardian.
to have a community focus that will aid the development of neighbourhood networks;
to promote parent and community participation and involvement to ensure the relevance and acceptability of service for the community;
to have a close liaison with other services within the community;
to have the flexibility to meet the changing childcare needs within the community';
and

to create an environment where individual, staff and team potential can be appropriately developed for the benefit of the children, parents and community.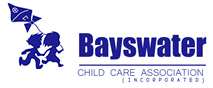 Child Care Fees & Availability
How old is your little one?
6 weeks - 12 months
What's
included
Breakfast, Morning Tea, Lunch, Afternoon Tea, Other Meals
Excursions / Incursions, Transportation
13-24 months
What's
included
Breakfast, Morning Tea, Lunch, Afternoon Tea, Other Meals
Excursions / Incursions, Transportation
25-35 months
What's
included
Breakfast, Morning Tea, Lunch, Afternoon Tea, Other Meals
Excursions / Incursions, Transportation
36 months - pre-school
What's
included
Breakfast, Morning Tea, Lunch, Afternoon Tea, Other Meals
Excursions / Incursions, Transportation
Getting to Salisbury Child Care Centre
127 Salisbury Street, Bedford
Salisbury Child Care Centre Reviews
No Google Reviews Available
ACECQA nqs rating
Meeting NQS
Bedford suburb information