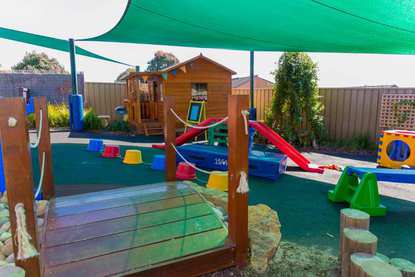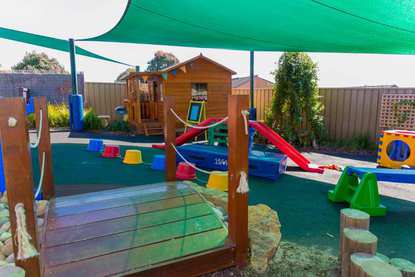 Play 'N' Around Early Learning Centre
About Play 'N' Around Early Learning Centre
The formative years from birth to 5 years of age are a critical time in forming basic personality traits. Our ability to love, trust and deal with other people and how we view the world and our place in it is established. Our sense of who we are begins to develop by the ways others respond to us. We need to have positive social interaction with other people. Our natural curiosity about the world around us needs to be challenged and stimulated. As children, we need to be able to express our natural creativity and imagination. Most important during those tender years, we need to find a sense of security, a sense of belonging and the assurance of being cared for and loved. Our centre is concerned with the growth and development of the whole child. Our educators are committed to the purpose of fostering a secure, friendly and stimulating environment. To recognise the unique qualities and dignity of each person, we aim to encourage a positive self-image and to help each child achieve his or her potential and to find ways using their abilities creatively.
Availability & Fees
Waitlist
Reviews for Play 'N' Around Early Learning Centre
Location of Play 'N' Around Early Learning Centre
48 Blaxland Drive, Illawong
Are you a child care centre? Chat to one of our product specialists to find out more
Claim Your Listing
Centres near Play 'N' Around Early Learning Centre
There are 3 centres nearby that Toddle recommends, with Jannali Kinder Haven 2 being our top recommendation.