About Nido Early School QV1
Nido Early School QV1 offers families a premium standard of education and child care in Perth City for children aged 6 weeks to school age.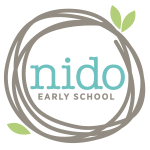 Child Care Fees & Availability
How old is your little one?
6 weeks - 12 months
Fees
$147.00 a day per child
Fees vary based on rebate availability. You may be eligible to a rebate of up to 75% of your childcare fees.
Calculate your subsidy
What's
included
Afternoon Tea, Breakfast, Lunch, Morning Tea, Other Meals
From australia.gov.au. Last updated - 30 December 2019
Getting to Nido Early School QV1
QV1 Building - Upper Level East 250 St Georges Terrace, Perth
Opening hours
MONDAY - FRIDAY
6:30AM - 6:30PM