About Montessori House Fulham Gardens
We started the way most preschools start, with two students, in one classroom, and a shared vision for the future of education. Inspired by the Montessori centenary, which we celebrated in 2007 with the opening of Adelaide Montessori Thebarton, we were animated by the insights of Montessori. Growing slowly allowed us the opportunity to focus on what matters most: offering children a singular environment to explore their interests and grow as learners.

Our mission is to offer an authentic Montessori education, based on the principles, methods, and activities of Maria Montessori. We take seriously the notion that everyone learns differently and at their own pace, and understand that there cannot be only one way to learn, any more than there can be only one way to teach. We also believe, as Montessori says, that children are the promise and hope for mankind, and that these foundations are the building blocks of life.

Our founders are Elsa Sottile and Anna Standish who have a simple motto, one that encapsulates their life's work: "Do what you love, love what you do." It's also a Montessori principle. If you follow your interests, you're more likely to succeed, and to be passionate about your profession. Actually, it won't seem like work, it'll just seem like play. Surprisingly, perhaps, but that's how all Montessori House students learn. Through exploration, concentration, and practice, they develop the confidence needed to pursue their ambitions.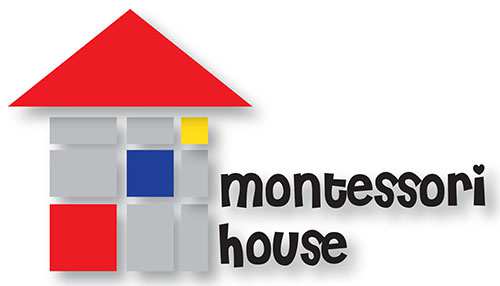 Child Care Fees & Availability
How old is your little one?
Getting to Montessori House Fulham Gardens
399 Tapleys Hill Rd, Fulham Gardens
Opening hours
MONDAY - FRIDAY
8:00AM - 5:30PM
Montessori House Fulham Gardens Reviews
Mathew Williams - 9 months ago

Can't comment on the learning environment as our children never attended but every interaction we had with management was terrible. We did the tour, paid our $100 waitlist deposit and were then informed by management that they didn't confirm we could meet their minimum 2 year mandatory attendance Policy. Whoops. This didn't work for us. Three days after paying the waitlist deposit we requested a refund so we could enrol elsewhere. Cut a long story short, Montessori House then advised they were not willing to return our deposit and sent us a copy of their no refund Policy. After 12 months of failed attempts to have our $100 returned, I reported the business to Consumer and Business Services, SA. They stepped in and magically our money was returned within a week with no explanation or apology from Montessori House.

Somiya Aftab - about 1 year ago

based on old school of thought.i dont like it. first i called twice to book a tour then i havent received any response back,i went there because even after leaving my msg no one contacted. anyways i went there find it very very rude as they said dont bring your child when you book a tour eccuse me ItsNOT FOR ME ITS FOR MY SON .they need to change the lady on front .my husband was interested as it came on his way to office but thats is our review collectively now.needs to improve their skills how to interact ,havent infirmed us any thing. sorry i have changed my mind and i will go and look for other Montessori as we have lot in western suburbs.
ACECQA nqs rating
Exceeding NQS
Fulham Gardens suburb information