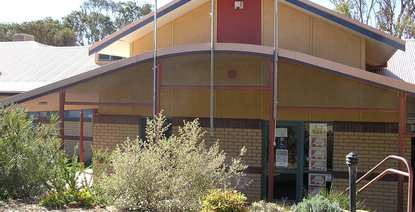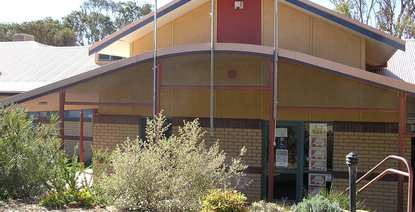 Minimbah Preschool and Primary School Aboriginal Corporation
About Minimbah Preschool and Primary School Aboriginal Corporation
Your child can start Kindergarten at the beginning of the school year if they turn five on or before 31 July in that year. By law, all children must be enrolled in school by their sixth birthday. Because students start new work in their new class at the beginning of the school year, it would be an advantage for your child both socially and educationally, to start school as soon as possible in the new year. Applying to enrol in primary school
For your appointment you will need to bring these documents with you:
Your child's birth certificate or identity documents
Proof of student's address - originals of different documents such as your council rates notice or residential lease and electricity bill
Immunisation history statement based on the Australian Childhood Immunisation Register (ACIR)
Family law or other relevant court orders (if applicable).
If your child is not a permanent resident you will also need to provide:
Passport or travel documents
Current visa and previous visas (if applicable).
It's important that you tell the principal if your child has any special circumstances, allergies, health or medical conditions, before your child starts school. After your appointment with us, you will be asked to complete an enrolment form and return it to us. We will notify you of the result of your application.
Curriculum
Primary learning includes whole-class, group and individual activities designed to develop an inquiring mind and teach basic learning skills needed for schooling and later life. Literacy and numeracy are the building blocks of learning and that is why English and mathematics take up half of students' learning time in primary school.
Kindergarten to Year 6 focuses on six key learning areas:
English
Mathematics
Science and technology
Human society and its environment
Personal development, health and physical education
Creative arts
Primary school in NSW follows a curriculum based on stages of learning. Each stage is approximately equivalent to two school years. For each learning stage there are skills, knowledge and a level of understanding that each student should develop. Early Stage 1 refers to Kindergarten
Stage 1 - includes Years 1 and 2
Stage 2 - includes Years 3 and 4
Stage 3 - includes Years 5 and 6
Assessment & Reporting
Our teachers use a variety of strategies to assess each student's work. This includes observing their work in class and looking closely at the work they produce throughout the year. Twice a year teachers also assess each primary school student's achievements based on the outcomes described in the NSW primary curriculum foundation statements. A written report using the grade scale is sent home usually near the end of Term 2 and Term 4, to give you a clear picture of your child's achievements.
Students have a number of assessments in primary school:
Off To A Good Start Kindergarten assessments in literacy and numeracy - helps our teachers to identify the learning needs of your child.
National Assessment Program Literacy and Numeracy(NAPLAN) - assesses students' skills in numeracy, reading, writing, spelling, punctuation and grammar. All students in Years 3 and 5 sit for four tests in May.
NAPLAN results help teachers meet the individual literacy and numeracy needs of students. You will receive a detailed written report of your child's achievement in the tests.
Parent - teacher meetings
You will be given a formal opportunity to discuss your child's progress at a parent-teacher meeting. However, if you have any concerns, don't wait for a parent-teacher meeting. Please make an appointment to discuss these concerns as they arise with the relevant teacher.
Aboriginal student support
We are committed to closing the achievement gap for Aboriginal students. We know that we need to learn about, nurture and value the cultural identity of our Aboriginal students in order to assist them to be successful learners.
Our school has been specifically set up to cater for Aboriginal and Torres Strait Islander students in a culturally safe environment. Family members, parents and community members are invited to visit our school so that we can get to know each other, learn about the local Aboriginal community and develop shared goals and plans for Aboriginal students.
We encourage Aboriginal students to learn how to negotiate and develop strategies by providing unique leadership opportunities through the Grip Leadership Conference.
Availability & Fees
Waitlist
Reviews for Minimbah Preschool and Primary School Aboriginal Corporation
Location of Minimbah Preschool and Primary School Aboriginal Corporation
Galloway Street, Armidale
Are you a child care centre? Chat to one of our product specialists to find out more
Claim Your Listing