About Ludmilla Preschool
At Ludmilla Primary School we teach literacy across all learning areas through integrated programs. In each classroom teachers utilize an electronic SmartBoard, computers and iPads as a resource for learning literacy through IT. In the Early Years our programs have a strong focus on oral language development as a foundation for achieving literacy outcomes. First Steps which provides a whole school approach to improving literacy outcomes is used as a resource for the school reading program. This resource, based on sound theory and research around Best Practice in literacy, provides a broad repertoire of processes to link assessment with our teaching and learning. Collaborative planning, assessment and school based moderation inform development of student centered literacy programs across the school.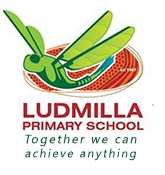 Getting to Ludmilla Preschool
41 Bagot Rd, Ludmilla
Opening hours
MONDAY - FRIDAY
7:00AM - 6:00PM
Google Reviews
DrunkenScotts - about 1 year ago

Jaz Jaz - almost 2 years ago

Love this school! Amazing Value Add programs for all ages!
ACECQA nqs rating
Working Towards NQS