About LEAD Childcare Mango Hill
LEAD Childcare is a family owned company with a genuine focus on creating home away from home environments for children.

LEAD Childcare has several services throughout Queensland. We recognise that consistency is important and therefore each individual LEAD service has developed its own individual philosophy and culture.

Our Mission
At LEAD Childcare we believe in a holistic approach to Early Childhood Education and Care.

Our Vision
Our goals are to assist each child to make the smooth transition from home into the group care environment.

Our Philosophy
At Lead Childcare we believe children learn through exploring their environments. We provide active and natural play spaces where educators assist children to engage, gain confidence and practice lifelong skills. Our educators build trusting, nurturing relationships with every child and their family. Through these relationships children learn acceptance, decision making and connectedness.

We use a blended approach to children's learning including scaffolding intentional teaching practices and child initiated experiences. Every child is valued and their individuality and family background is taking into consideration to ensure they fully participate in the learning environment.

We acknowledge that living and working in groups requires children to be active and contribute to their community. At LEAD Childcare all children are provided with opportunities to make choices, decisions and be fully involved in matters that concern them.

We endeavour to create natural home like environments and model respect by supporting sustainable practices. We strive to educate both children and families about the world's sacred natural resources.

We value the importance of keeping Australia's history alive. We strive to embed Aboriginal and Torres Strait Islander perspectives throughout our curriculum, environments and community.

We pride ourselves in programming for each child as an individual through the use of individual profiles and by fostering open and honest communication with families. Documentation of children's learning occurs from the planned and unplanned experiences that foster each child's learning and development.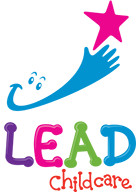 Child Care Fees & Availability
How old is your little one?
Getting to LEAD Childcare Mango Hill
12 Halpine Drive, Mango Hill
Opening hours
MONDAY - FRIDAY
6:30AM - 6:30PM
LEAD Childcare Mango Hill Reviews
Raminder Ghotra - 10 months ago

I love the way how educators handle the children. Well done all the educators and admin department. You all are doing a great job. I always appreciate their efforts how they focus on children's learning 👍👍👍

Friendly and welcoming staff who genuinely care about your child. Drop offs are smooth and the staff are always ready to go the extra mile to be accommodating. It's a beautiful clean centre offering a huge range of unique educational options.
ACECQA nqs rating
Exceeding NQS
Mango Hill suburb information
Centres near LEAD Childcare Mango Hill