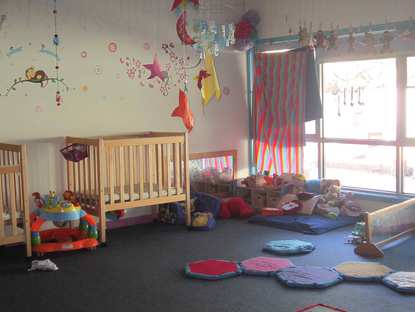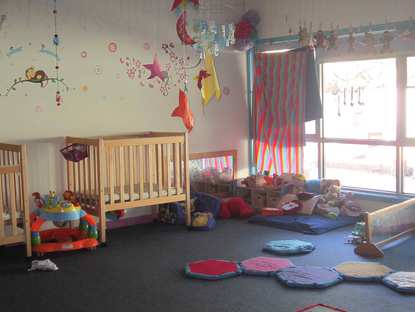 Lake Gardens Children's Centre
About Lake Gardens Children's Centre
Lake Gardens Children's Centre is a locally owned and operated 66 place long day care centre incorporating a government funded kindergarten. Lake Gardens Children's Centre offers care for children from birth to six years of age. We have been operating since 2006.
The service is open from 6.30 am to 6.30 pm Monday to Friday and we run a breakfast club from 6.30 until 8.00 for those who have an early start.
Lake Gardens Children's Centre has four rooms within the service. The Babies Boulevard birth – 1.5 years, Toddler Terrace 1.5-2.5 years, Junior Junction 2-3 years and the Kindergarten Crossing for 3-4 years. These ages are an approximate only and can vary depending on time of the year and availabilities in other rooms.
During your child's day here at Lake Gardens Children's Centre they are served 3 delicious and nutritious meals which are based on the healthy food pyramid provided from Nutrition Australia. We also cater for children's individual dietary needs and requirements.
Here at Lake Gardens Children's Centre we have two beautiful outdoor environments which include a vegetable garden, ferns, tan bark, grassed area and natural materials.
At Lake Gardens Children's Centre we believe that the environment needs to be safe, secure, comfortable and encouraging to foster children's trust, self-esteem, self-worth and their sense of belonging. We also understand how important families are to child's growth and development. At Lake Gardens Children's Centre we encourage family involvement, collaborate with families to ensure we are meeting the needs of each individual child and family at our service.
At Lake Gardens Children's Centre we offer educational programs which reflect the diverse cultural, interests and abilities of our children and families. We believe that children learn best though play and we have high expectations for every child. In conjunction with the children's play, our educators believe in respectful relationships and responsive engagement. This assists the children in achieving success and working towards becoming citizens of our community.
Here at Lake Gardens Children's Centre we understand how hard it is for parents and families to leave their child in care. That's why it is important to us at Lake Gardens Children's Centre to establish and maintain positive relationships with educators, children and families and we value the necessity of open, trusting and honest communication between all parties involved.
Availability & Fees
Waitlist
Location of Lake Gardens Children's Centre
2 Stirling Drive, Lake Gardens
Are you a child care centre? Chat to one of our product specialists to find out more
Claim Your Listing
Centres near Lake Gardens Children's Centre
There are 3 centres nearby that Toddle recommends, with Ballarat North Early Learning Centre being our top recommendation.
Lake Gardens Children's Centre