About Kids Academy Regentville
At Kids Academy Regentville you'll find the early education and child care your child needs to reach their full potential. Our welcoming, nurturing environment is designed to stimulate children's curiosity and confidence - every day is a new learning opportunity. Even before your child starts attending, Kids Academy Regentville welcomes you to attend free 'Stay and Play' dates to get to know our centre and educators.

All meals and snacks are provided and freshly prepared each day. We encourage a healthy mindset and habits from a young age by encouraging children to participate in cooking activities and gardening.

Kids Academy Regentville provides a safe, supportive place for your child's self-identity and awareness to grow. We pride ourselves on the relationships we form with our children, families and the wider community.

Our centre uses a play-based approach to encourage emotional, social and physical growth. We offer regular incursions and excursions, inspiring educational programs, sports and fitness classes and have a large focus on sustainability. Each day, our educators strive to provide interesting, enriching and fun activities for your child.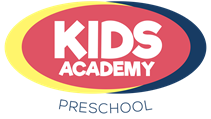 Child Care Fees & Availability
How old is your little one?
6 weeks - 12 months
What's
included
Breakfast, Morning Tea, Lunch, Afternoon Tea
13-24 months
What's
included
Breakfast, Morning Tea, Lunch, Afternoon Tea
25-35 months
What's
included
Breakfast, Morning Tea, Lunch, Afternoon Tea
36 months - pre-school
What's
included
Breakfast, Morning Tea, Lunch, Afternoon Tea
Getting to Kids Academy Regentville
1 Factory Road, Regentville
Opening hours
MONDAY - FRIDAY
6:30AM - 6:30PM
Kids Academy Regentville Reviews
chelsea miller - 8 months ago

My 4 year old daughter came to this centre shy, reserved and extremely hesitant to be in other people's care. I was a worried mother as this would be the first time I ever leave her with total strangers and it takes a while for my daughter to warm up to people she hardly knows and worst, never met before. But all my worries, concerns and TEARS quickly subsided within days as the Centre Manager, Miss Ashley and all the staff I came across at this Centre were truly wonderful. They are nurturing, down to earth, accommodating and super flexible to our needs. They truly made sure we did everything we could to make my daughter's time there fun and did things she truly loved to make her time there something she would want to go back to the next day. It felt like true team work between us the parents and the teachers. Miss Kelsey, Lucy, Courtney, Emma, Jade and Sharee have been amazing and we will truly miss seeing these wonderful teachers and women next year as we move on to Kindy. If it's your child's first time in care or you would like your child to be with people who genuinely care for your child, then Regentville Kids Academy is the right place to enrol.

Chandelle Denne - over 1 year ago

They missed my 6yr old daughter and NO ONE notified me because it's not what they do. Disgusting. It took my husband to get to the centre almost 1 hour past bell time before we found out and they still tried to hide it.
ACECQA nqs rating
Meeting NQS
Regentville suburb information
Centres near Kids Academy Regentville