About Kids Academy Hornsby
At Kids Academy Hornsby you'll find the early education and child care your child needs to reach their full potential. Our welcoming, nurturing environment is designed to stimulate children's curiosity and confidence - every day is a new learning opportunity. Even before your child starts attending, Kids Academy Hornsby welcomes you to attend free 'Stay and Play' dates to get to know our centre and educators.

All meals and snacks are provided and freshly prepared each day. We encourage a healthy mindset and habits from a young age by encouraging children to participate in cooking activities and gardening.

Kids Academy Hornsby provides a safe, supportive place for your child's self-identity and awareness to grow. We pride ourselves on the relationships we form with our children, families and the wider community.

Our centre uses a play-based approach to encourage emotional, social and physical growth. We offer regular incursions and excursions, inspiring educational programs, sports and fitness classes and have a large focus on sustainability. Each day, our educators strive to provide interesting, enriching and fun activities for your child.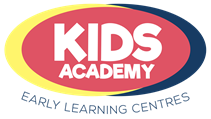 Child Care Fees & Availability
How old is your little one?
6 weeks - 12 months
What's
included
Breakfast, Morning Tea, Lunch, Afternoon Tea
13-24 months
What's
included
Breakfast, Morning Tea, Lunch, Afternoon Tea
25-35 months
What's
included
Breakfast, Morning Tea, Lunch, Afternoon Tea
36 months - pre-school
What's
included
Breakfast, Morning Tea, Lunch, Afternoon Tea
Getting to Kids Academy Hornsby
36-38 Northcote Road, Hornsby
Opening hours
MONDAY - FRIDAY
7:00AM - 6:00PM
Kids Academy Hornsby Reviews
Andrew Griffin - 2 months ago

If given 3 words to describe this amazing centre they would be friendly, tailored and enriching. Friendly - for all of the staff specifically in our experience our room leader Annika who never fails to provide ongoing updates on our little guy and how he is progressing toward things we are working on. Carmen and Lucy for their leadership of the centre and more recently their response to COVID which has been outstanding during a difficult time. Not every centre's leaders would be happy to be on-the-tools so to speak and involved in setting up fun and engaging activities for the kids. Tailored - in the sense that every day and activity is different - experienced through the great photos and updates received through Storypark app during the day - which always gives me a boost during the work day. Additionally their awesome chef Daniel makes tasty and affordable meals for parents - a huge time saver and another example of their tailored approach not only to the kids but also the parents. Enriching - in the sense that I notice on an ongoing basis the amazing impact the educators have had on our little guy. They respond to our communication toward what we are working on allowing for us to be on the same page and track how he is going. Overall I highly recommend this centre and look forward to our second child attending in the coming period 👍👍

Libertad Moncada - 4 months ago

Last year (2019) our child was victim of neglect by educators that are suppose to care but instead one of them denied what my child was saying! It was horrible! We were affected as family by the traumatic situation and still working on it. Please put your child in a different centre.
ACECQA nqs rating
Working Towards NQS
Hornsby suburb information