About Honeybears Early Learning Centre
Honeybears Early Learning Centre is a purpose built architecturally designed early learning centre that opened in February 2007.

We are licensed by the Department of Education and Communities to care for 39 children per day, aged 2 – 6 years. The 2-3 year old children are downstairs in the Purple Bears room, whilst the older children, 3-5 years, are upstairs in the Green Bears room. Our teams consist of highly qualified educators, 4 in each room, including an Early Childhood Teacher in each room.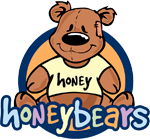 Getting to Honeybears Early Learning Centre
10 Lisbon Street, Sylvania
Opening hours
MONDAY - FRIDAY
7:00AM - 6:00PM
Honeybears Early Learning Centre Reviews
Sophia Alifierakis - 7 months ago

10 stars for me. My daughter is about to finish her third and final year at HB. We started when my daughter was 2, and it was a difficult decision as we weren't sure any centre was going to live up to our expectations... all parents (especially us as first timers) want only the best environment, the right combination of nurture + care and fun + learning. I think the staff - from management to the wonderful hands on teaching staff/carers are simply wonderful - so creative, enthusiastic and fun. They create a beautiful learning environment - and they don't mind how many times you call to check on how things are going! We have had very few days off from illness - the centre is impeccably clean and very well maintained, and the latest in toys and resources are in place. I remember someone saying to me in my first week "I wish Honeybears would open a primary school" - and now I absolutely understand and agree with this, except that I would add high school and aged care facility as well! We will miss you team Honeybears! Thank you ever so much!

Reshma Singh - almost 3 years ago

Amazing staff and management. Home away from home for child with knowledgeable staff who combine fun with education.
ACECQA nqs rating
Exceeding NQS
Sylvania suburb information
Centres near Honeybears Early Learning Centre