About Goodstart Early Learning Kensington
Goodstart early Learning Child Care Centre Kensington is located in a residential area within the leafy surrounds of Raleigh Park, close to local schools, shops and community facilities.

Our centre offers a peaceful environment with a spacious outdoor area adjacent to our learning rooms. Many of our families and staff members come from within the local area, creating a community feeling.

Inside, all of the rooms - from Nursery to Kindergarten / Preschool - are all set up in line with an Early Years Learning Framework, with sensory and play based learning opportunities. Colourful, stimulating surrounds ensure the children have the chance to grow and develop through sensory, play-based learning.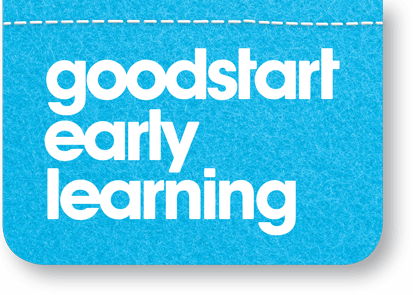 Child Care Fees & Availability
How old is your little one?
From australia.gov.au. Last updated - 31 March 2020
From australia.gov.au. Last updated - 31 March 2020
From australia.gov.au. Last updated - 31 March 2020
From australia.gov.au. Last updated - 31 March 2020
Getting to Goodstart Early Learning Kensington
1 Black Lion Place, Kensington
Opening hours
MONDAY - FRIDAY
7:30AM - 6:00PM
Goodstart Early Learning Kensington Reviews
We started our daughter in this Centre when she was 4 months and we love how it works as and feels like a big family. The staff go to lengths to get to know her, meet her developmental needs and look after her well-being. She's still just a baby but we can see that she certainly feels like she's loved by the staff and gets excited whenever she sees us packing her daycare bag in the morning as she knows she'll be going there on that day. As she is a baby who is very active, social and needs constant stimulation, the Centre has provided her the environment and community that we ourselves would not be able to.

Amy Tebay - over 2 years ago

We absolutely loved our experience at Goodstart Kensington. All of the educators have such a kind, caring approach and really did become part of our family. The daily activities were always fun, engaging and intentional. They were well communicated via Story Park which meant we could extend these learnings at home. The centre is well resourced and has a beautiful homely feel to it. An exception centre that I would highly recommend to families looking for care.
ACECQA nqs rating
Exceeding NQS