About Goodstart Early Learning Haberfield
Goodstart Early Learning Centre Haberfield is situated in a quiet, suburban street with leafy surroundings; a residential setting close to local schools and shops as well as transport routes. The centre is heritage listed with original features both inside and out. Each room has high ceilings and large windows allowing natural sunlight into each area.

The majority of our staff have been at the centre for over four years and come from various cultural backgrounds.

Having been in operation since 1963, our centre is well established in Haberfield and the surrounding suburbs with a lot of families returning with younger siblings and referring us to others.

Inside, all of the rooms - from Nursery to Kindergarten / Preschool - are all set up in line with an Early Years Learning Framework, with sensory and play based learning opportunities. Colourful, stimulating surrounds ensure the children have the chance to grow and develop through sensory, play-based learning.

Our Storypark platform, as well as regular family nights and emailed newsletters, enable us to stay in close contact with parents and families, ensuring open and clear communication. This also means we can tailor each program to the child's individual needs, interests and strengths – as well as the strong level of cultural diversity in our centre.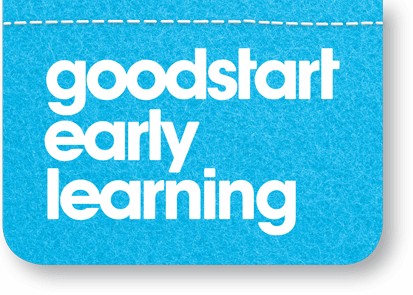 Child Care Fees & Availability
How old is your little one?
From australia.gov.au. Last updated - 26 May 2020
From australia.gov.au. Last updated - 26 May 2020
From australia.gov.au. Last updated - 22 May 2020
From australia.gov.au. Last updated - 22 May 2020
Getting to Goodstart Early Learning Haberfield
25 Rogers Avenue, Haberfield
Opening hours
MONDAY - FRIDAY
7:00AM - 6:00PM
Goodstart Early Learning Haberfield Reviews
Finola Methven - 9 months ago

My daughter attended Goodstart from just over a year old until we moved house. We really appreciated the invigorating curriculum and the dedication of staff who clearly put the children first and are looking at ways to improve an already excellent centre (for example, recently renovating the outdoor area). We also appreciated the healthy food and committed chef, who took care to become familiar with my daughter's dietary restrictions and implement them accordingly. The centre has a really lovely, homey feel to it, and we were very grateful to have our daughter settle in and see her excited to attend on her care days. A special touch was the home-made art and craft for mother's and father's days - this was delightful to receive. We also felt like we could keep pace with our daughter's learning through the Storypark app updates - which kept our relatives amused and in touch with our little one's progress and interactions too. Thanks very much Goodstart Haberfield, we wish you all the best!

L'Oreal Pierce - almost 2 years ago

We couldn't have asked for a more stimulating and supportive environment for our children. The educators and staff are great and always committed to their development. We have attended this centre since 2013 and will be sad to say goodbye at the end of this year.
ACECQA nqs rating
Exceeding NQS