About Gilles Street Primary School OSHC
At Gilles Street Primary we thrive in a learning environment that has powered up, empowered learners.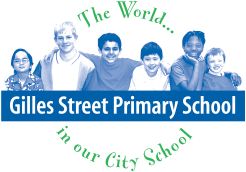 Getting to Gilles Street Primary School OSHC
91 Gilles St, Adelaide
Opening hours
MONDAY - FRIDAY
7:00AM - 6:00PM
Google Reviews
Lastking1101 - 11 months ago

I don't even know this school but it seems bad

Hank N - over 2 years ago

Jalapeño varieties vary in size and heat. In Mexico, the jalapeño is also known as the cuaresmeño and gordo[citation needed]. Until recently, chipotles were largely found in the markets of central and southern Mexico. Typically, a grower passes through a jalapeño field many times, picking the unripe, green jalapeños for market. At the end of the growing season, jalapeños naturally ripen and turn bright red. In Mexico and the United States, there is a market for ripe red jalapeños. They are kept on the bush as long as possible. When they are deep red and have lost much of their moisture, they are picked to be made into chipotles.
ACECQA nqs rating
Working Towards NQS