About Forever Green Montessori
Forever Green Montessori's philosophy is based on Dr Maria Montessori discovery of "sensitive periods" in the development of human beings and the understanding of human tendencies in establishing prepared environments for mixed age ranges of children corresponding to their interests, in an atmosphere of peace in which freedom is balanced with responsibility. MISSION STATEMENT: "Help me to do it myself" The constant driving force is the need for independence, interdependence and sustainability in all areas of development: physical, social and spiritual.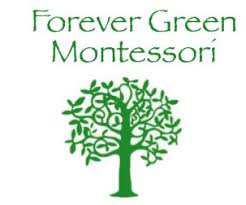 Child Care Fees & Availability
How old is your little one?
Getting to Forever Green Montessori
759 Bourke Street, Redfern
Opening hours
MONDAY - FRIDAY
8:00AM - 5:30PM
Forever Green Montessori Reviews
Madeline O'Donoghue - about 1 year ago

An absolutely wonderful place and truly aligned with the Montessori tradition, promoting independence and child-led exploration, while supporting mental and social development within a socially and environmentally conscious environment. Excellent and caring staff and a simply beautiful community for my son to flourish in.
ACECQA nqs rating
Exceeding NQS
Redfern suburb information