About Covenant Christian School ELC
We are a vibrant Christian school community committed to providing an education for young people grounded on the teachings and principles taught in God's Word, the Bible. We are a small, caring Christ-centred school which provides a unique and special environment that equips a young person well for further study or to enter the workforce.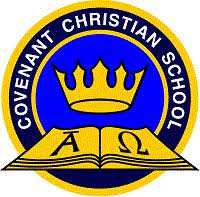 Child Care Fees & Availability
How old is your little one?
36 months - pre-school
Current availability
No availability information is provided for this age group.
Why not ask the centre?
Enquire here
Fees
$68.00 a day per child
Fees vary based on rebate availability. You may be eligible to a rebate of up to 75% of your childcare fees.
Calculate your subsidy
From australia.gov.au. Last updated - 23 December 2019
Getting to Covenant Christian School ELC
Covenant College 1 Woodcock Dr, Gordon
Opening hours
MONDAY - FRIDAY
7:00AM - 6:00PM
Google Reviews
No Google Reviews Available
ACECQA nqs rating
Working Towards NQS