About Civic Kindergarten
Civic Kindergarten (Pre-School Association Middle Park Incorporated) has a rich history and was first established in 1956 in the premises of an old bakery. Now it is part of a busy community hub known as the Middle Park Community Centre, with other services such as the Maternal and Child Health Centre, Toy Library, a small Library service, playgroups and more.

Civic is a community managed kindergarten with a voluntary Committee of Management comprised of current parents of children enrolled in the centre. Our business name is Preschool Association Middle Park Inc. and the committee is responsible for compliance with licensing and funding requirements set down by the Department of Education and Training (DET), as well as employment of all staff. These parents are democratically elected at an Annual General Meeting and have generously volunteered to carry out all necessary responsibilities to manage the kindergarten.

Whilst the Director of Teaching (Natalie Armany) is employed to run the kindergarten on a day to day basis, the Committee oversees the financial and regulatory business of the kindergarten and review all policy and procedures as required. They will also work with staff to achieve the rating for the kindergarten with the National Quality Standard.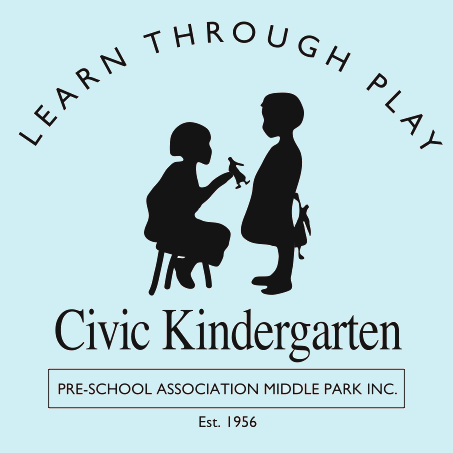 Getting to Civic Kindergarten
256 Richardson Street, Middle Park
Civic Kindergarten Reviews
No Google Reviews Available
ACECQA nqs rating
Exceeding NQS
Middle Park suburb information
Centres near Civic Kindergarten