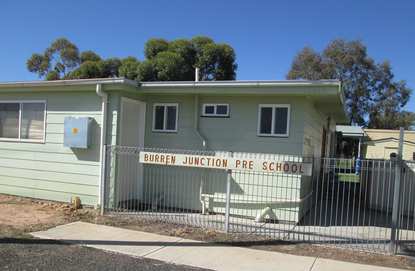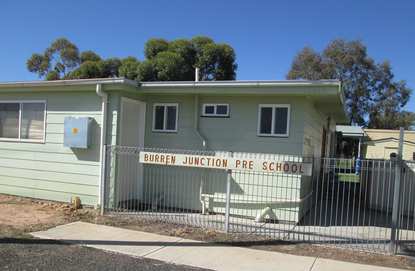 Burren Junction Preschool
About Burren Junction Preschool
Burren Junction Pre School values itself on providing a quality early childhood educational and learning experience and service to the families and children of our district. At Burren Junction Pre School, we believe that children learn best through play and that opportunity for this prior to school years provides for an invaluable life experience. We aim to provide a safe and healthy environment where children have opportunities to play, be active, explore the environment, challenge their abilities, interact with people and materials, observe, discover, express creativity, channel frustrations, experiment, make believe, make choices, practice independence and solve problems in order to gain understanding and grasp new concepts.
Burren Junction Pre School's aim is to provide each child with an individual and group program that further develops growth in preparation for dealing with everyday life, school and later challenges. We acknowledge that each child is an individual, unique and important and has the right to develop to their full potential. All children will have equal opportunities and those with additional needs will be catered for in the program.
At Burren Junction Pre School we acknowledge the importance of working with parents/guardians in partnership, whilst striving to fulfil our aims and objectives. We welcome family input and we aim to keep the association informed of all matters concerning the Pre School and the Early Childhood sector.
Availability & Fees
Waitlist
Location of Burren Junction Preschool
Burren Junction Primary School, Trafalgar Street, Burren Junction
Are you a child care centre? Chat to one of our product specialists to find out more
Claim Your Listing
Burren Junction Preschool