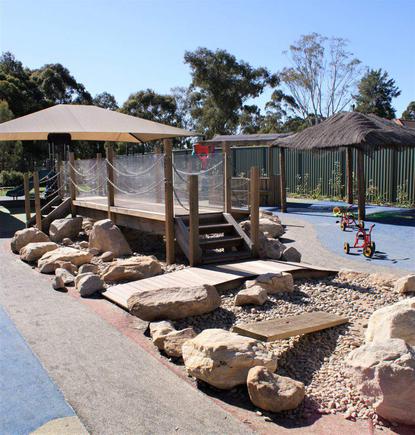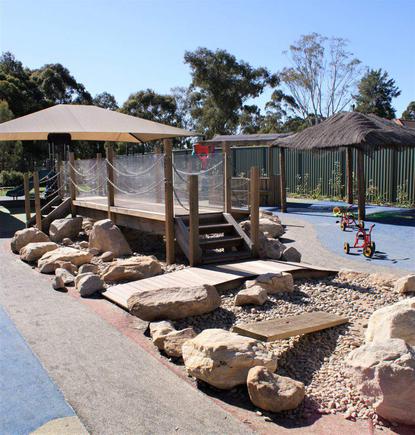 Included in fees
Breakfast, Morning Tea, Lunch, Afternoon Tea, Other Meals
About Bright Minds Academy
Bright Minds Academy child care centres caters for children 0-5 years. Their purpose is to give your child their best start in life, inspiring your child to learn through play in a safe and nurturing environment. B&A care services available at selected centres.
Their programs, daily routines and environments are designed for specific age groups:
Their 0-2's have soft areas and spaces to be nurtured
Their 2-3's can explore and discover
Their 3-5's find a balance between play, fun and learning (literacy and numeracy)
The distinctive design of their centres, together with high quality facilities and resources allows Bright Minds Academy to provide the children and staff with inviting spaces, where every day is an opportunity for learning, growth and development.
All their meals are prepared on the premises by a qualified Chef in their own fully equipped kitchen. They use only quality ingredients with minimal amounts of processed or frozen foods.
The Services provides breakfast, morning tea, lunch, afternoon tea and a late afternoon snack. They recognise children's likes are different to adults and our menus are specifically designed to reflect children's food preferences, providing child friendly foods. In addition to taking children's likes and dislikes into account, their menu is designed to meet 70% of the children's total daily nutritional requirements.
Bright Minds Academy provide purpose built services, constructed to the highest standards, to provide a safe, engaging environment for each child in our care.
Play and education spaces are provided for the children to suit their individual developmental needs and the outdoor and indoor spaces are designed and organised to engage every child in quality experiences in both built and natural environments.
They also aim to provide a safe, loving, non-threatening environment which challenges and stimulates children whilst allowing decision making and safe exploration.
Please contact Bright Minds Academy with any questions, feedback or enrolment requests today! They are always happy to hear from you.
Availability & Fees
Vacancies
Reviews for Bright Minds Academy
Location of Bright Minds Academy
88 Grays Lane, Cranebrook
Are you a child care centre? Chat to one of our product specialists to find out more
Claim Your Listing
Centres near Bright Minds Academy
There are 3 centres nearby that Toddle recommends, with Clovel Childcare & Early Learning Centre South Penrith being our top recommendation.