About Balmain Children's Centre
Balmain Childrens Centre is a childcare centre located in Balmain that's been operating for over 30 years. We're a nonprofit centre that's run by the local community for the local community. Our childcare centre in Balmain focuses on children ages 0-5, with an early learning framework that covers literacy, numeracy, music and even educational incursions. For more information about our children's centre in Balmain, please read on or call on the details provided.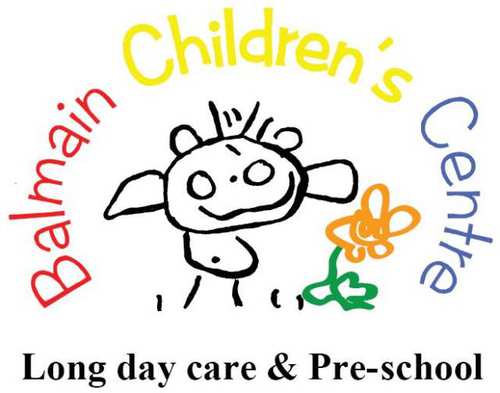 Child Care Fees & Availability
How old is your little one?
6 weeks - 12 months
Current availability
No availability information is provided for this age group.
Why not ask the centre?
Enquire here
Fees
$154.00 a day per child
Fees vary based on rebate availability. You may be eligible to a rebate of up to 75% of your childcare fees.
Calculate your subsidy
What's
included
Afternoon Tea, Lunch, Morning Tea
From australia.gov.au. Last updated - 20 December 2019
Getting to Balmain Children's Centre
4 Booth Street, Balmain
Opening hours
MONDAY - FRIDAY
7:30AM - 6:00PM
Google Reviews
Penny Sorensen - over 1 year ago

My kids have been at the centre for close to five years - and it is truly the kids' second home. The carers are warm, loving and kind and the community of kids and parents are welcoming and supportive. I feel so happy to have been able to secure a place here for my children to learn and grow.

Kathryn Barber - over 1 year ago

Fabulous centre! My son has been going here for 3 years since he was 6 months old and he loves it! The staff are brilliant and always thinking up new projects for the children. Lots of outdoor space for them to play and learn.
ACECQA nqs rating
Working Towards NQS