About Babies By The Bay
Babies by the Bay was established by Renee Humphry and Ben Dransfield opening their first centre in Double Bay as a highly specialised babies centre catering for the 0-2 age group. Babies by the Bay quickly developed an excellent reputation as one of the best and our families wanted to stay on well after their babies turned 2. As the babies grew so did the centre with the addition of a 3-5 year olds room and specialised school readiness/preschool program.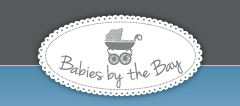 Child Care Fees & Availability
How old is your little one?
6 weeks - 12 months
Current availability
No availability information is provided for this age group.
Why not ask the centre?
Enquire here
Fees
$152.00 a day per child
Fees vary based on rebate availability. You may be eligible to a rebate of up to 75% of your childcare fees.
Calculate your subsidy
From australia.gov.au. Last updated - 04 December 2018
Getting to Babies By The Bay
5 South Ave, Double Bay
Opening hours
MONDAY - FRIDAY
7:30AM - 6:00PM
Reviews
ACECQA nqs rating
Provisional - Working Towards NQS