About Apple Blossoms Early Learning South Melbourne
Apple Blossoms' newest Child Care Centre is centrally located in the heart of South Melbourne, near the Dorcas and Clarendon Street intersection. We are a privately owned centre who believe in providing the highest quality care for your children.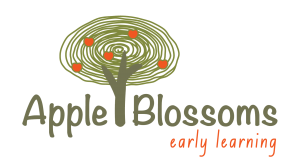 Child Care Fees & Availability
How old is your little one?
6 weeks - 12 months
Fees
Fees information is not available.
Why not ask the centre?
Enquire here
From australia.gov.au. Last updated - 30 December 2019
Getting to Apple Blossoms Early Learning South Melbourne
219 Dorcas Street, South Melbourne
Opening hours
MONDAY - FRIDAY
7:15AM - 6:30PM
Google Reviews
My child had attended this place for almost a year and I wouldn't recommend it to anyone. The only reason we didn't get out sooner is lack of childcare availability in the area. Regular violation of the children-to-staff ratios - so many times I had to stay with my child, being late for work, because the nursery room had 15 kids and 3 carers. The centre used to have temporary agency staff during drop off, so the babies in the nursery didn't get a chance to get attached to their carers. Over the 10 months that my child has been here we've seen 4 nursery room leaders, 5 (not a typo) centre directors and I've lost count how many new carers. When the carers resigned, we were often notified on their last day, if at all. When my child was still learning to walk, one of the carers has left him to walk down a wooden staircase unassisted. This resulted in my child falling down, getting a concussion and grazing the skin off a half of his nose. As far as I was made aware, there was no change in policies or procedures as a result of this. Most carers in the toddler room can barely speak English. They would call me during the day to say that my child fell down and hit his head and they had trouble explaining how it happened, having to ask other staff to continue the conversation. It was very hard to get a summary of how the day went during the pick up for this reason as well. I have voiced my concerns several times to the centre directors, the area manager and one of the owners, but always received the same promises that they'd hire new staff very soon and it'll all change for the better. The reality is that unfortunately it only got gradually worse with time. If you are considering this place, I suggest asking how many directors they had in the past year and how many carers had left.

Michelle Doyle - 5 months ago

We have had our 14 month old son at Apple Blossom's for 5 weeks now and we couldn't be happier! The staff are always friendly and attentive to the parents and child's needs and requests. It has a beautiful natural feel and the food menu is very impressive and nutritious. Our little guy is developing quickly and we see him acquiring new skills everyday which we largely attribute to the care and encouragement he receives at Apple Blossoms. The outdoor area in the nursery is really lovely, with waterplay and a little sand pit and a sun/rain cover to protect the little one's from all types of weather. The outdoor area for older kids is absolutely lovely, with beautiful trees and waterplay and chooks! Our son will adore this when he is old enough. We felt very supported and confident with the orientation process. Whenever we call to check on our son it is never any trouble and the staff are always happy to give us the time. Thank you guys, great job!!! Michelle
ACECQA nqs rating
Working Towards NQS