About Acacia Fitzroy Creche
Acacia is a not for profit community based organisation that provides quality education and care for children from birth to school age. Acacia values the importance of celebrating difference by acknowledging and promoting our families and staffs diverse cultural and social backgrounds. Our educational programs reflect the full appreciation of Australia's multicultural society, enhancing the children's awareness of, and respect for, cultural differences and similarities. Our programs are designed to help children in developing all areas for success now and in later years.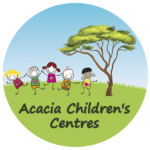 Child Care Fees & Availability
How old is your little one?
6 weeks - 12 months
Fees
$99.00 a day per child
Fees vary based on rebate availability. You may be eligible to a rebate of up to 75% of your childcare fees.
Calculate your subsidy
What's
included
Afternoon Tea, Breakfast, Lunch, Morning Tea
From australia.gov.au. Last updated - 05 January 2020
Getting to Acacia Fitzroy Creche
187 Napier Street, Fitzroy
Opening hours
MONDAY - FRIDAY
7:30AM - 6:00PM
Google Reviews
hoang le - about 1 year ago

I'm deeply grateful to have Deniz and all ACACIA staffs contributing to my child's growth and emotional well-being. Thank you again for making me feel comfortable being away from my child at work, and for comforting him beyond my expectations while I'm away. Our son started when he was 11 months & he will go to Prep next year. Your words and actions will never be forgotten, and I applaud you for your patience (to be an educator is a very hard work which requires a lot of attention as well as moral and sometimes even physical strength). Thank you for making my child's transition to kindergarten a lovely one, for both him and our family. His memories will last a lifetime.

Yasemin's Kychen - almost 3 years ago

we couldn't have asked for a better crèche! Our son started when he was 5 months old & he is now 2 years old, we now enrolled our daughter who is 10 months old & have not had 1 complaint. Denise & her lovely staff are immaculate & caring. They look after every single child very well & are very attentive to each of their needs. Hats off to the chef & her amazing work of cooking healthy & nutritious food. My children have learnt soo much at crèche, we are blessed to be sending our 2 children to Acacia crèche. I now have 3 of my friends whom now bring their children to acacia & are astonished how amazing the crèche & staff are compared to their precious experiences at other crèches. Thank you Denise & staff we are ever so grateful for your love & genuine care.
ACECQA nqs rating
Meeting NQS