About Acacia Fitzroy Creche
Acacia is a not for profit community based organisation that provides quality education and care for children from birth to school age. Acacia values the importance of celebrating difference by acknowledging and promoting our families and staffs diverse cultural and social backgrounds. Our educational programs reflect the full appreciation of Australia's multicultural society, enhancing the children's awareness of, and respect for, cultural differences and similarities. Our programs are designed to help children in developing all areas for success now and in later years.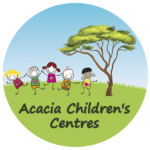 Child Care Fees & Availability
How old is your little one?
6 weeks - 12 months
Fees
$0.00 a day per child
Fees vary based on rebate availability. You may be eligible to a rebate of up to 75% of your childcare fees.
Calculate your subsidy
What's
included
Afternoon Tea, Breakfast, Lunch, Morning Tea
From australia.gov.au. Last updated - 04 November 2019
Getting to Acacia Fitzroy Creche
187 Napier Street, Fitzroy
Opening hours
MONDAY - FRIDAY
7:30AM - 6:00PM
Reviews
ACECQA nqs rating
Provisional - Meeting NQS