About Jolly Frog Kindergarten
At Jolly Frog Kindergarten we acknowledge the importance of play in early childhood development. Play is very important, the most effective tool, and is central to a child's learning and development. Play is non threatening, spontaneous, and meaningful. Through play babies and young children explore and learn to understand the world around them as they come to communicate, discover, imagine and create. When children play they are showing what they have learned and what they are trying to understand. When children play with other children they create social group, test out ideas, challenge each other's thinking and build new understandings.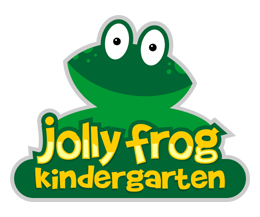 Getting to Jolly Frog Kindergarten
5 Howe Street, Westmead
Opening hours
MONDAY - FRIDAY
8:00AM - 4:00PM
Jolly Frog Kindergarten Reviews
Stefan Bleszynski - 11 months ago

i cannot come within 50 metres of this establishment.

Sathya Murugesh - over 1 year ago

We are with jolly frog since 2017.. it has been an awesome experience. My son loves it totally.. keep up the good work guys!
ACECQA nqs rating
Meeting NQS
Westmead suburb information