About Guardian Early Learning Centre - Queen Street
Every day is an opportunity for discovery and growth at Guardian Childcare & Education Queen Street, which is rated exceeding in the National Quality Standard. With a range of exciting, resource-rich environments – including modern indoor/outdoor spaces complete with a project atelier, natural play structures and indoor gardens – children are encouraged to explore and learn.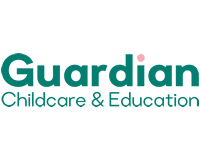 Fees & Availability
How old is your little one?
6 weeks - 12 months
Fees
$154.00 a day per child
Fees vary based on rebate availability. You may be eligible to a rebate of up to 75% of your childcare fees.
Calculate your subsidy
What's
included
Afternoon Tea, Breakfast, Lunch, Morning Tea
From australia.gov.au. Last updated - 04 November 2019
Getting Here
480 Queen St, Brisbane
Opening hours
MONDAY - FRIDAY
7:30AM - 6:00PM
Reviews
ACECQA nqs rating
Provisional - Exceeding NQS