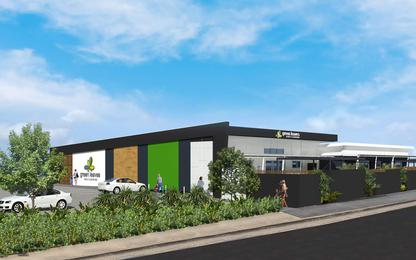 Green Leaves Early Learning Rockhampton
Centre Extras
Yoga & meditation classes
Language & music programs
Sustainability & nature focus
About Green Leaves Early Learning Rockhampton
CURRENTLY UNDER CONSTRUCTION.
Green Leaves Early Learning Rockhampton is a single storey child care centre with an eco-conscious design, offering care for children from 6 weeks to school age. The centre is open from 6:30am to 6:30pm, with plenty of parking, and is located just outside Stockland Rockhampton.
Quality care is the focus at the centre, with a wide variety of extracurricular activities offered including cooking, music, yoga, and regular excursions. Sustainability is a large focus for the centre and learning program, the educators utilise only high quality, natural materials in the learning space.
Outdoors, children particularly enjoy adventures around the bike track and playfully stop in at the cubby house for a bite to eat. For green thumbs, the edible gardens provide countless hours of eco-education and fun.
For parents, a complimentary coffee and baked treat in the parent lounge is a relaxing way to start the day. Why not book a tour today through the Toddle website?
Availability & Fees
Vacancies
Location of Green Leaves Early Learning Rockhampton
245 Victoria Place, Berserker