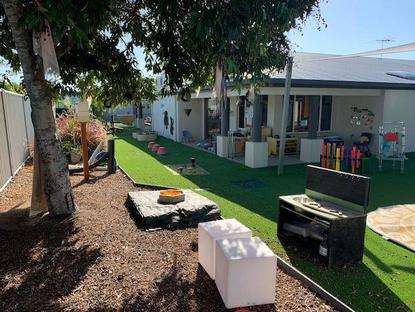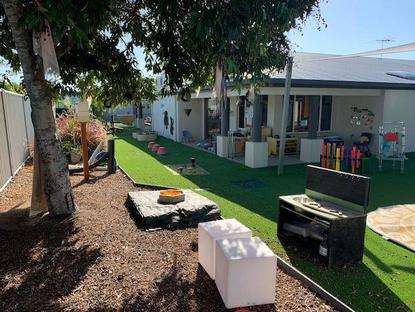 Goodstart Early Learning Kallangur - Duffield Road West
Centre Highlights
Regular park play days for families and educators
Educator-led Spanish lessons
Worm farm and veggie garden
Daily physical activity and movement program
Regular dental clinic visits
About Goodstart Early Learning Kallangur - Duffield Road West
Goodstart Kallangur - Duffield Road West is centrally located and caters for children aged 6 weeks to 6 years. The established and committed educators focus on children's development by motivating and inspiring the children to be the best learners that they can be.
Large natural playgrounds surround the centre. There are lots of shaded spaces for the children to get outside and gain confidence in their physical skills, such as climbing, running and group games. The safe outdoor area has something for every child, from sandpits to wooden boats, a tyre swing, veggie gardens and a mud kitchen. Children are also encouraged to explore the natural world with a native beehive and worm farm.
Inside, the well-resourced rooms offer a range of age-appropriate activities. In the creative space, different materials for children to access to encourage reuse and recycle play.
Located ten minutes from the M1 and walking distance to the Kallangur Train Station, it's easy to access Goodstart Kallangur - Duffield Road West on your daily commute. So, why not book a tour of this warm and welcoming centre today?
*Please note: fees are based on the centres 10-hour session fee per day for 3 days a week. Selecting a different combination of days or sessions may result in an increase or decrease to the daily rate.*
Availability & Fees
Vacancies
Location of Goodstart Early Learning Kallangur - Duffield Road West
52A Duffield Rd, Kallangur