About Explore and Develop Lilyfield
Explore & Develop Norton Street, Lilyfield is committed to ensuring that each child feels a sense of belonging. We believe the way we introduce children to learning is of high importance and this is the foundation for everything we do. Within our curriculum, we incorporate a range of experiences that support and nurture communication and language, emerging literacy and numeracy, social and emotional development, as well as physical development and coordination. Our natural, open-ended environments are nurturing, fun and stimulating, providing a holistic approach for each child's journey of self-discovery and change, which supports children in developing an authentic understanding of culture and their world. Incorporating The Early Years Learning Framework (EYLF) and the National Quality Framework, our play-based curriculum provides opportunities for children to experiment, discover, explore, create, investigate, solve problems and express ideas and reflects each child's interest and stages of development.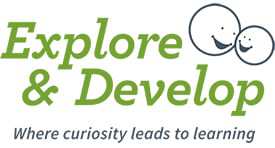 Getting to Explore and Develop Lilyfield
Ground Floor 370 Norton Street, Lilyfield
Opening hours
MONDAY - FRIDAY
7:30AM - 6:00PM
Explore and Develop Lilyfield Reviews
Frostbite 2452 - 10 months ago

I remember when I went here, it's changed slot though and is 10x as good as it was before, best childcare ever!

Jordan Sell - over 1 year ago

I cannot recommend this centre highly enough. Both of my Children have attended for the past few years and I have always been very impressed with the quality of care and passion the educators have for what they do. As my children only attended 1 day per week their adjustment period to starting took a bit longer and the centre was more than accommodating in helping with difficult drop-offs and putting our mind at ease.
ACECQA nqs rating
Exceeding NQS