About Billy Kids Bilgola Early Learning Centre
Billy Kids Bilgola is a natural wonderland where children can play on real grass under the shade of massive gum trees. The centre of the playground features a beautiful sandpit surrounded by rocks and a water trail with pump.

Our playground is brought to life with our bunnies, a vegie patch and a trail where the children ride their bikes. There is also a large fort where the children love to explore and you will often find a small group painting outside under the natural shade.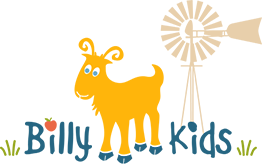 Child Care Fees & Availability
How old is your little one?
25-35 months
Current availability
No availability information is provided for this age group.
Why not ask the centre?
Enquire here
What's
included
Breakfast, Morning Tea, Lunch, Afternoon Tea
36 months - pre-school
What's
included
Breakfast, Morning Tea, Lunch, Afternoon Tea
Getting to Billy Kids Bilgola Early Learning Centre
100 Plateau Road, Bilgola
Opening hours
MONDAY - FRIDAY
7:30AM - 6:00PM
Billy Kids Bilgola Early Learning Centre Reviews
No Google Reviews Available
ACECQA nqs rating
Meeting NQS