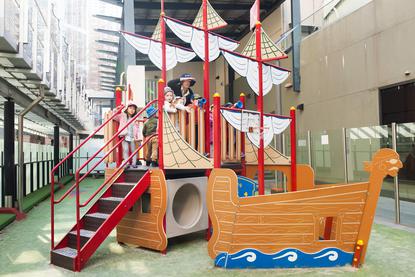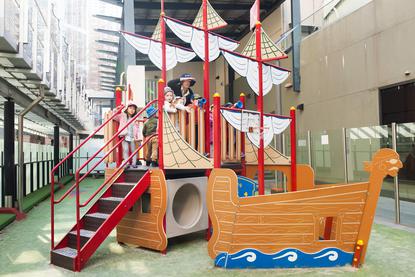 Centre Highlights
Unique learn and grow program
Incursions and Excursions
Transition to School Program
Spacious outdoor environment
Drama, dance, and fitness
Included in fees
Breakfast, Morning Tea, Lunch, Afternoon Tea, Other Meals
About Active Kids World Square
Active Kids World Square is located in the heart of Sydney CBD. The centre itself has been operating in this location for 15 years and is driven by a strong, dedicated team of educators. Active Kids World Square has been rated "Exceeding" by the National Quality Standards by the Australian Children's Education & Care Quality Authority (ACECQA).
The staff at Active Kids World Square are dedicated to providing the most diligent, and compassionate care to the young minds that enter their care. Their goal is to assess each child individually, to ensure that they are doing their best to nurture the child to develop holistically in an inviting, caring and structured environment.
The centre provides breakfast, morning tea, lunch, afternoon tea and dinner, and even bath time service for the nursery aged. Active Kids World Square has their own parent communication app. Designed exclusively for families at Active Kids Group. This is a tool used by parents to help track children's progress and offer input and feedback in relation to their child's learning.
Active Kids Group World Square encourage a variety of external partners to participate in incursions and excursions with the children. Including; Navy, police, fire and rescue, along with dentists, doctors and members of the aboriginal community. Other services include reptile shows, Braveheart's and Bandage Bear. Active Kids Group encourages children to participate in NAIDOC in the Park, Lunar New Year and take the children to the Castlereagh Fire Station where the children get to meet heroes of the community.
The centre at World Square is a purpose-built centre complete with natural environments, a museum, an art and craft room, as well as a community library. All of these rooms are filled with natural light, open spaces, and are structured specifically to encourage children's development.
To encourage learning and development, the centre has an array of fish as pets, and the resident rabbits Hip and Hop, as well as a spectacular natural garden.
The centre is easily accessible through the Museum and Town Hall train stations, the bus stops on Castlereagh and Elizabeth Street, as well as from the light rail. For parental convenience the child care provides an onsite pram parking bay as well as a 15 minute short-stay drop-off and pick up area.
Active Kids World Square offers reduced rates through a sliding scale fee structure. Children who attend multiple permanent days of care will benefit from lower rates that decrease in price as attendance increases.
Availability & Fees
Vacancies
Reviews for Active Kids World Square
Location of Active Kids World Square
Level 1 650 George Street, Sydney
Sydney suburb information
Average cost per day
Kindergarten
2-3 Years
$165
National quality standard
Calculate your subsidy